Over 70 teams from 16 different nations are expected for the 2023 RORC Caribbean 600, with a dozen or more boats racing in the inaugural RORC Nelson's Cup Series. Racing action for the new series starts on Valentine's Day Tuesday February 14th. The final event of the four-race series will be the 14th edition of the RORC Caribbean 600, starting on Monday February 20th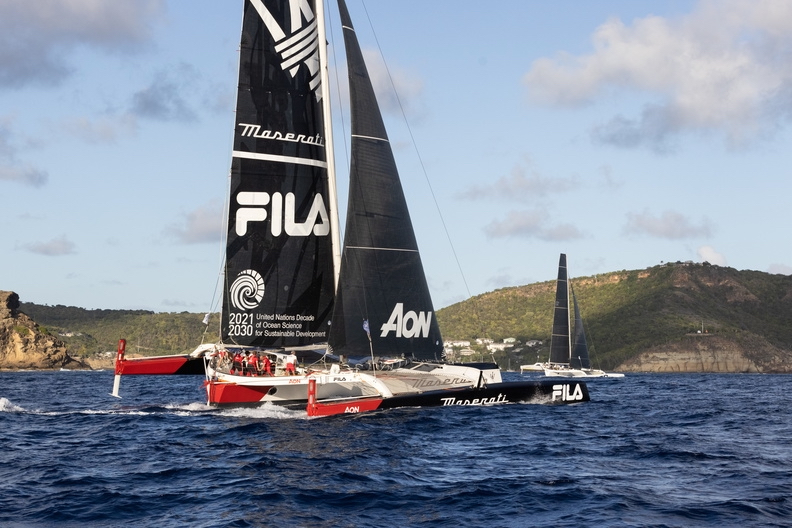 Close finish for Multi70 Maserati and Argo in the 2022 RORC Caribbean 600 © Arthur Daniel/RORC
Multihull - High Velocity Showdown
Two 70ft racing trimarans are readying for a multihull showdown; Giovanni Soldini's Maserati Multi70 (ITA) returns having missed out in 2022 to Jason Carroll's Argo for Multihull Line Honours by just two minutes. Argo is in the Pacific and not taking part this year, but MOD70 Zoulou (FRA) with Erik Maris at the helm will provide formidable opposition to the Italian stallion. Six Multihulls are expected to be in action, including Gunboat 60 Tosca (USA) co-skippered by Ken Howery & Alex Thomson, as well as Christian Guyader's ORC 50 Guyader Saveol (FRA) skippered by Gwen Chapalain.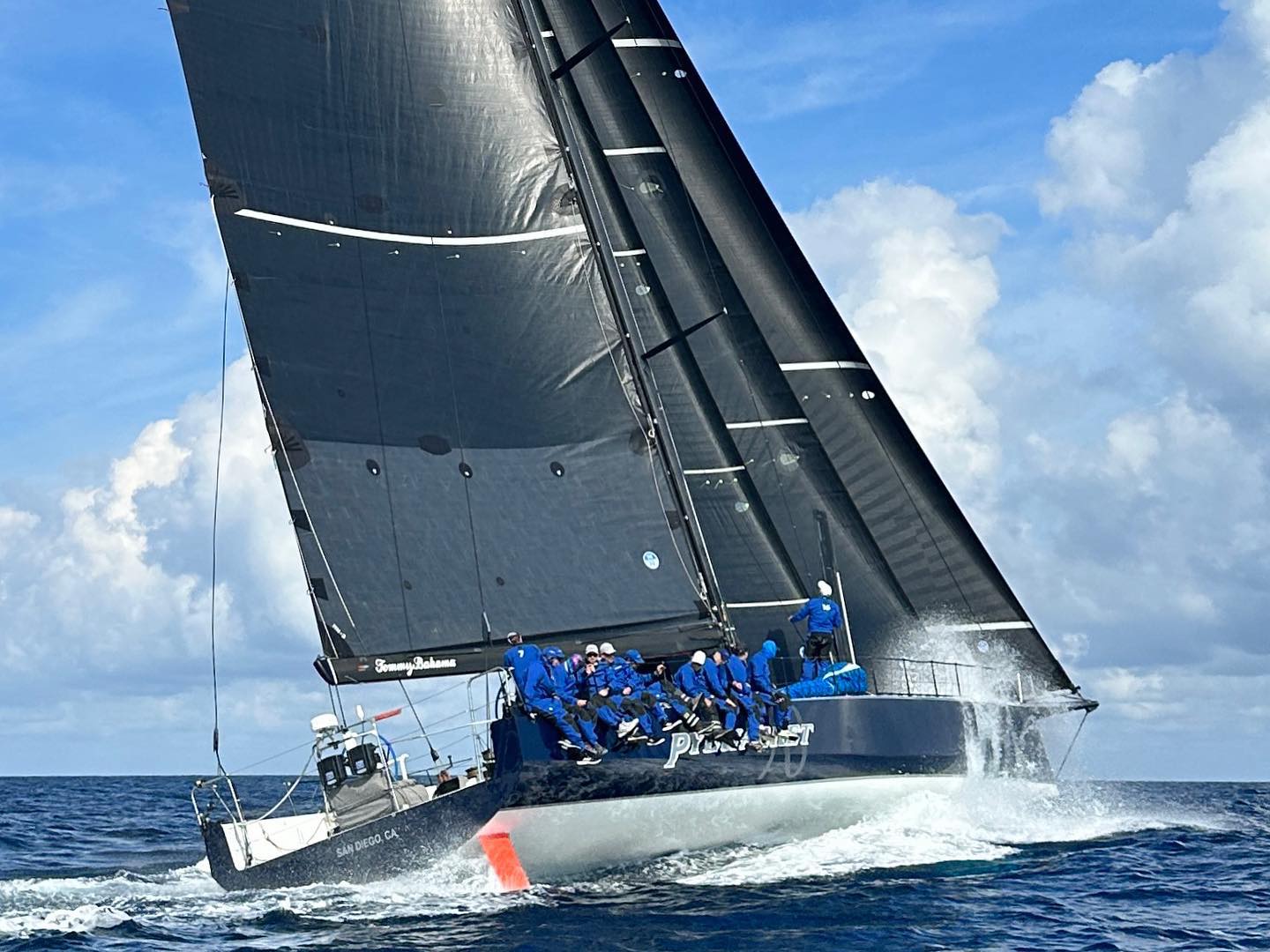 Roy P. Disney's Volvo 70 Pyewacket (USA) © Pyewacket
IRC Super Zero - Six-Gun Shoot Out
IRC Super-Zero promises to be a thrilling six-gun shoot-out for round the world canting-keel raceboats, including four Volvo 70s: American skipper Roy P. Disney racing Pyewacket (USA), The Polish National Foundation's I Love Poland (POL), HYPR Ocean Racing skippered by Seamus Fitz Patrick (AUT), and a RORC team racing Green Dragon (AUT) skippered by Johannes Schwarz. Two VO65s will also be in the IRC Super Zero mix: The Lithuanian team on Ambersail (LTU) and an Austrian entry on Sisi (AUT) skippered by Gerwin Jansen.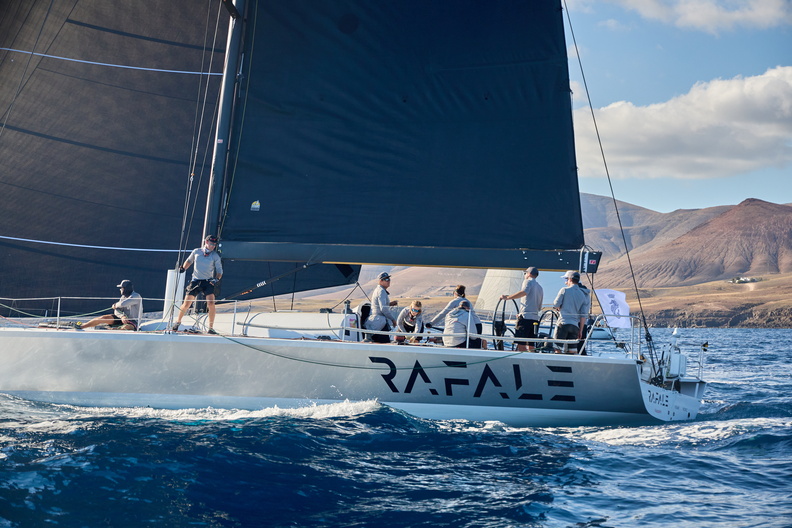 Henry de Bokay's Elliott 52 Rafale (GER) © James Mitchell
IRC Zero – Fireworks Expected
The largest class for the RORC Caribbean 600 is IRC Zero with 13 entries. Fireworks are expected from seven carbon-fibre 50-footers in the class: Eric de Turckheim's NMD 54 Teasing Machine (FRA), Botin 56 Black Pearl (GER) sailed by Stefan Jentsch, Niklas Zennstrom's CF520 Rán (SWE), Henry de Bokay's Elliott 52 Rafale (GER), Kate & Jim Murray Pac52 Callisto (USA), Infiniti 52 Tulikettu (FIN) skippered by Arto Linnervuo and ClubSwan 50 Balthasar (BEL) sailed by Louis Balcean. Smaller yachts, capable of punching well above their weight include the HH42 Ino XXX (GBR) skippered by RORC Commodore James Neville, and Frederic Puzin's Ker 46 Daguet 3 – Corum (FRA). The largest boats expected to be racing in IRC Zero are Todd Stuart's Swan 82 White Rhino (USA), Marie Tabarly's 73ft ketch Penduick VI (FRA) and the OnDeck's Farr 65 Spirit of Juno (ANT) skippered by David Hanks.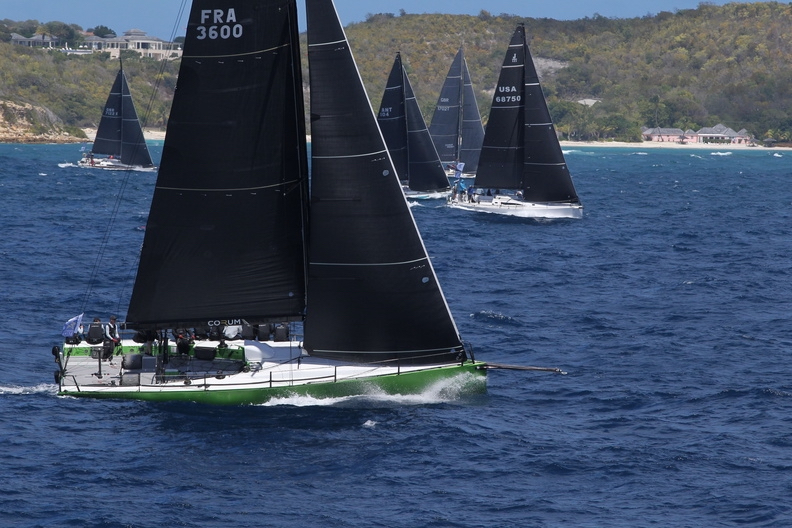 Frederic Puzin's Ker 46 Daguet 3 - Corum (FRA) © Tim Wright/Photoaction.com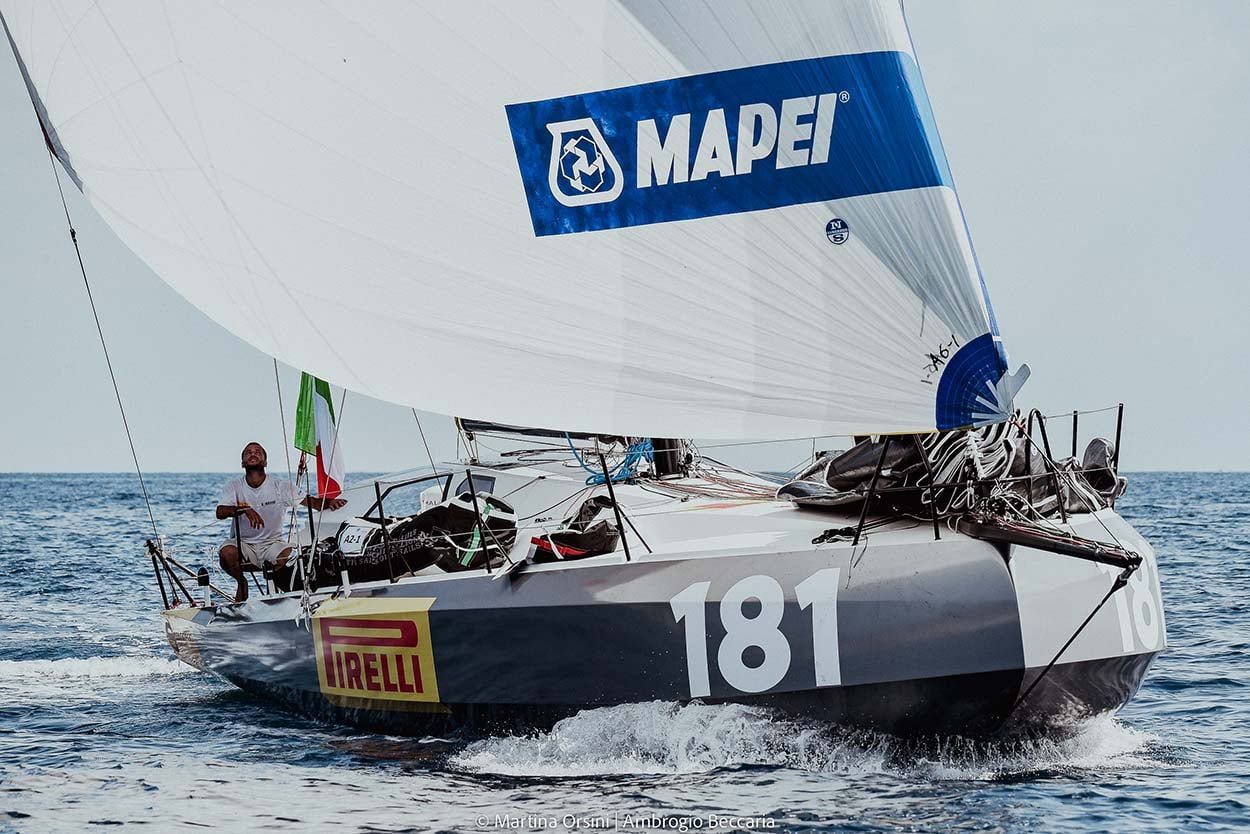 Alla Grande – Pirelli (ITA) © Martina Orsini/Ambrogio Beccaria
Class40 – Multinational Battle
A dozen or more Class40s will be racing in the RORC Caribbean 600, including three of the latest designs skippered by Italian entries. Ambrogio Beccaria, winner of the 2022 Normandy Channel Race and second in the Route du Rhum, will be racing the Guelfi designed Alla Grande – Pirelli (ITA). One of the latest designs from the drawing board of Sam Manuard, the Mach 40.5 IBSA (ITA), will be raced by Alberto Bona. Fellow Italian skipper Andrea Fornaro, class winner for the 2022 Round Ireland Race, will be racing the VPLP designed Influence (ITA). The Verdier-designed Class40 BHB (FRA) won the RORC Caribbean 600 in 2020 and the boat returns now under skipper Paul Brandel. Third in 2022, Olivier Delrieu returns with his Mach40 Vicitan (FRA). Another returning winning boat is the Botin-designed Tales II which won the RORC Caribbean 600 in 2016. Tales II (FRA) returns under the skipper Jean-Baptiste Daramy. Axel Trehin, winner of the 2021 Normandy Channel Race will be racing his Raison-designed Project Rescue Ocean (FRA).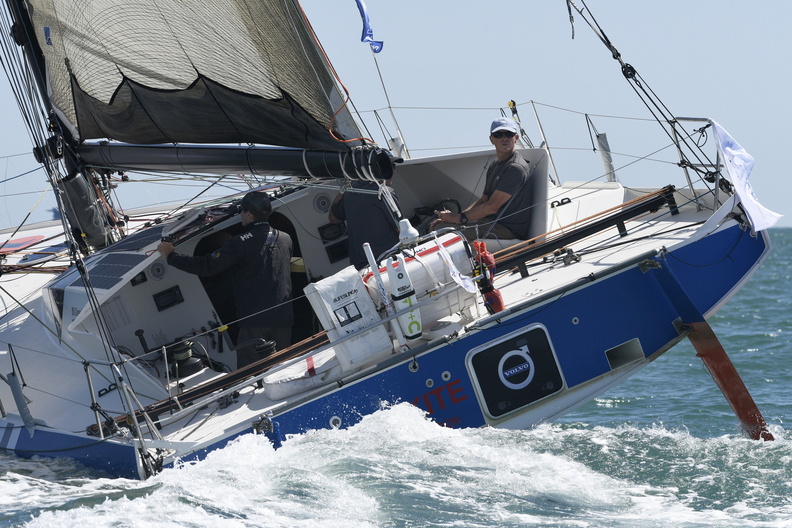 Greg Leonard's Kite (USA) © Rick Tomlinson
From the United States, two Mach40.3's will be making their RORC Caribbean 600 debuts, including Greg Leonard's Kite (USA), second in the 2022 Sevenstar Round Britain & Ireland Race. Martin Roesch competed on the Mills 68 Prospector last year, but this will be his first race with his Mach40.3 Velocity (USA).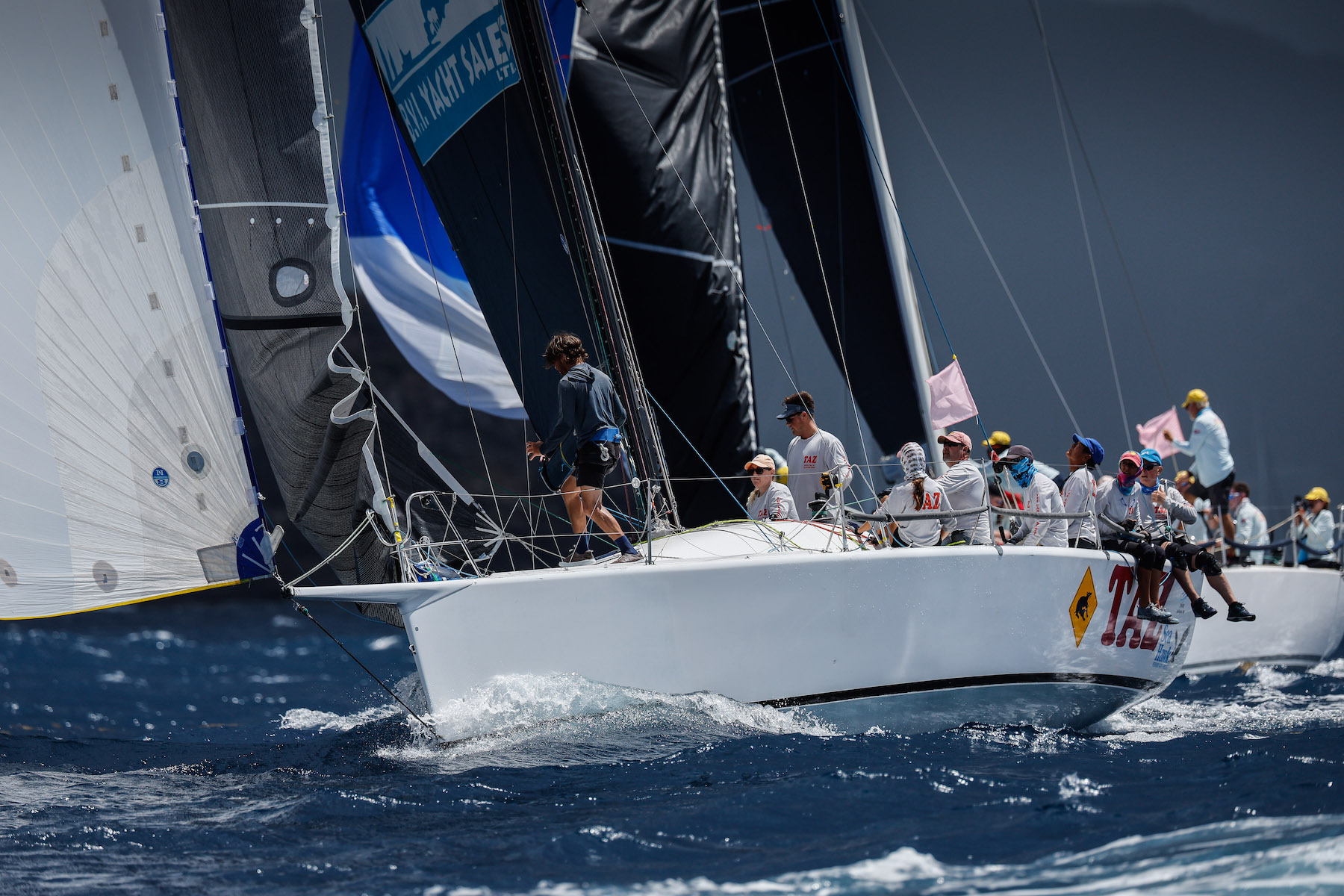 Bernie Evan-Wong's RP37 Taz (ANT) © Paul Wyeth/pwpictures.com
IRC One – Eclectic Mix
Racing in IRC One will be Bernie Evan-Wong's RP37 Taz (ANT). Bernie has never missed a RORC Caribbean 600 and will be competing as skipper for the 14th occasion. Taz will have strong competition from fellow Caribbean entry; J/121 Whistler (BAR) skippered by Peter Lewis. Experienced British entries in IRC One include Andrew & Sam Hall's Lombard 46 Pata Negra (GBR) and Global Yacht Racing's First 47.7 EH01 (GBR), skippered by Andy Middleton. Laurent Courbin's First 53 Yagiza (FRA) will be taking part in its debut race with race-veteran Philippe Falle as skipper. Lionel Regnier's 58ft Briand sloop L'Esprit d'Equipe (FRA) is also entered. Winner of the 1985 Whitbread Round the World Race, the winning skipper Lionel Pean will be on board for the RORC Caribbean 600.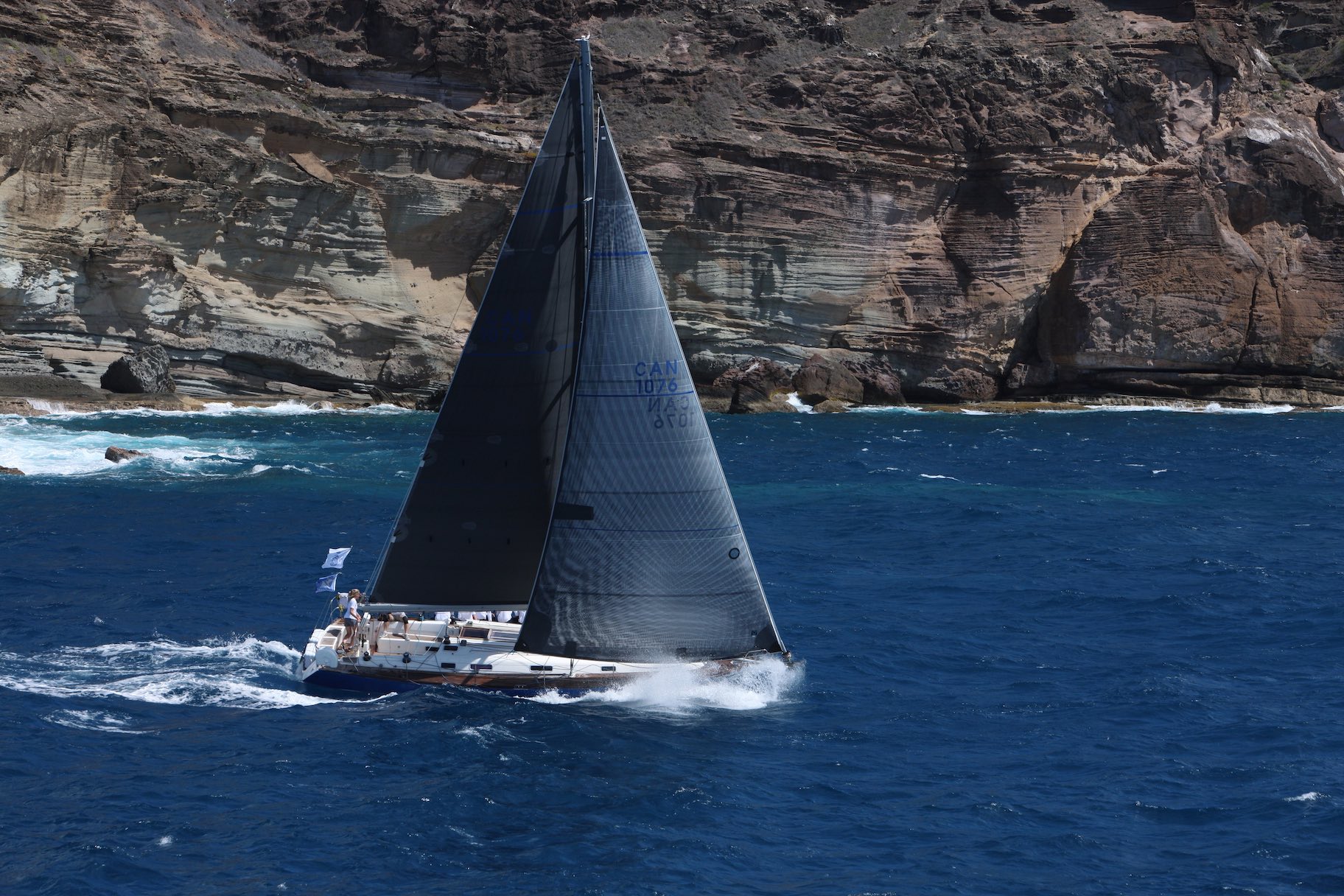 Katy Campbell's Solaris 45 Panacea X (CAN) © Tim Wright/Photoaction.com
Corinthian Passion and Pride
Six boats from four different countries are entered in IRC Two & IRC Three. The largest is Katy Campbell's Solaris 45 Panacea X (CAN). The oldest is the classic Swan 441 Charisma (GER) skippered by Constantin Claviez. Kate Cope's Sun Fast 3200 Purple Mist is one of the smallest boat in the RORC Caribbean 600. Purple Mist will be racing Two-Handed with Claire Dresser, following on from their success in the RORC Transatlantic Race. A total of six teams will be racing in IRC Two-Handed, the smallest is Szymon Kuczynski Figaro One Hultaj (POL) at just 9 meters in length. However, Hultaj is a large boat compared to the boat in which Szymon set a new world record in 2018. He circumnavigated singlehanded and unaided in 270 days on board the 6.3 meter sloop Atlantic Puffin.
RORC Nelson's Cup Series - High Aspirations
While the RORC Caribbean 600 offshore race is now well established as the 'must do' offshore race for the Caribbean, the RORC Nelson's Cup Series is a new initiative by the Royal Ocean Racing Club. The four-race series which includes the RORC Caribbean 600 has attracted over a dozen entries. The RORC Nelson's Cup Series will pitch classic yachts such as Pen Duick VI against one of the latest hi-tech offshore racers - Rán, and just about everything in between. The series is also open to yachts that are not entered for the 600-mile offshore event. Tom Rich's GP42 Settler (USA) has taken up that opportunity. The RORC Nelson's Cup Series is raced under the IRC Rule and every boat has an equal chance of winning races.
"The RORC Caribbean 600 race is one of the best offshore races in the world, but it is usually won by a big boat," commented RORC Vice-Commodore Eric de Turckheim. "The Series will give smaller boats a better chance of winning due to the variety of races. The Royal Ocean Racing Club have a long-term plan for the RORC Nelson's Cup Series; making it one of the world's most significant regattas."
---