Antigua 360 Race - 17th February 2023
With 25 knots of wind and a three metre swell, the fifth race of the RORC Nelson's Cup Series was a full-on foam up. The Antigua 360 Race was a blast from beginning to end, with numerous squalls screeching in from the Atlantic, giving the RORC fleet a hosing from above and below.
RORC Commodore James Neville's HH42 Ino XXX (GBR) won the Antigua 360 Race after IRC time correction. Niklas Zennstrom's CF520 Rán 8 (SWE) scorched around Antigua in 4 hours 01 mins 42 secs to take Line Honours and second place after IRC time correction. Frederic Puzin's Ker 46 Daguet 3 – Corum (FRA) corrected out to finish third by under a minute from Botin 56 Black Pearl (GER) skippered by Stefan Jentzsch.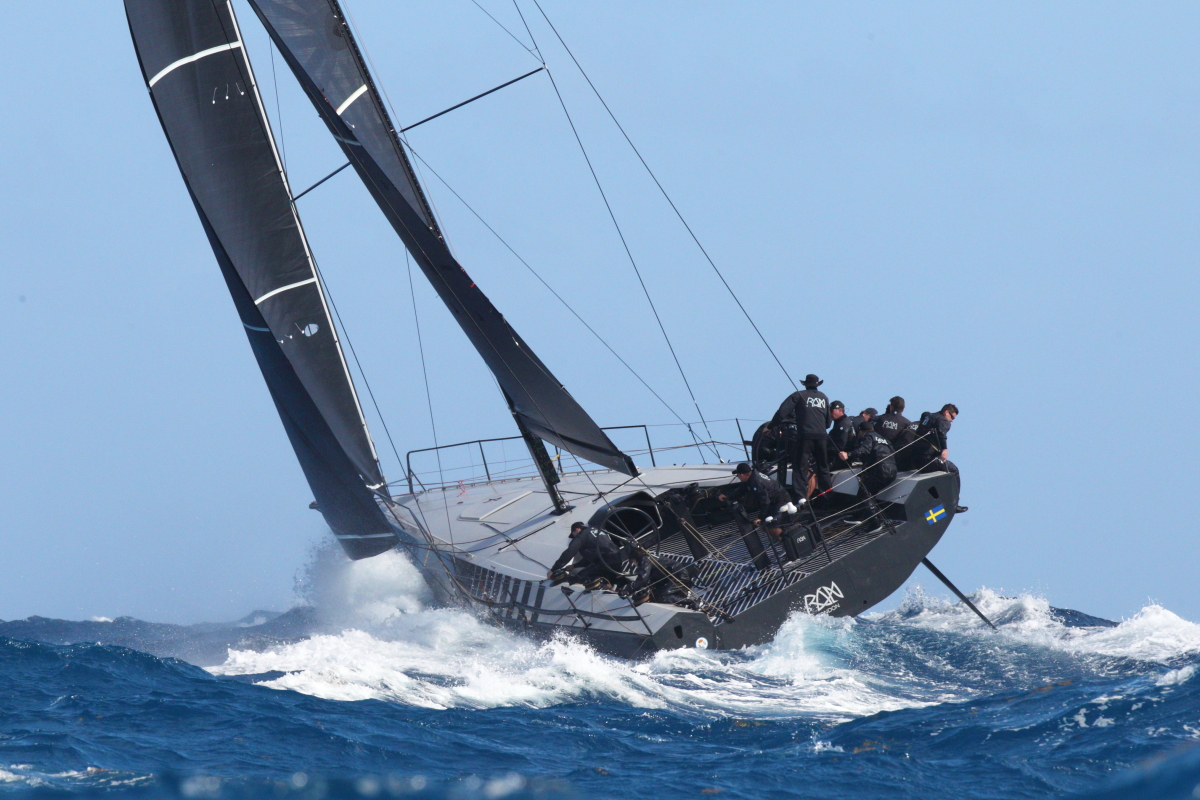 Niklas Zennstrom's CF520 Rán 8 (SWE) © Tim Wright/RORC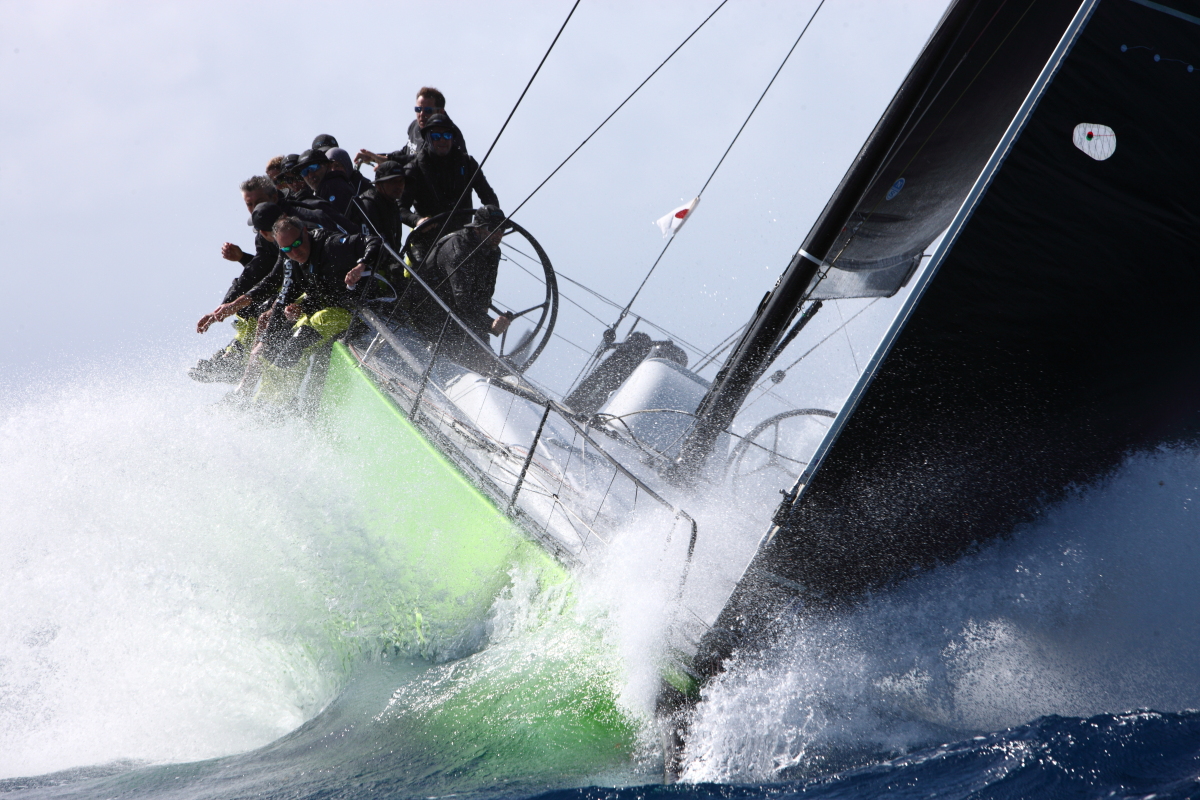 Frederic Puzin's Ker 46 Daguet 3 – Corum (FRA) © Tim Wright/RORC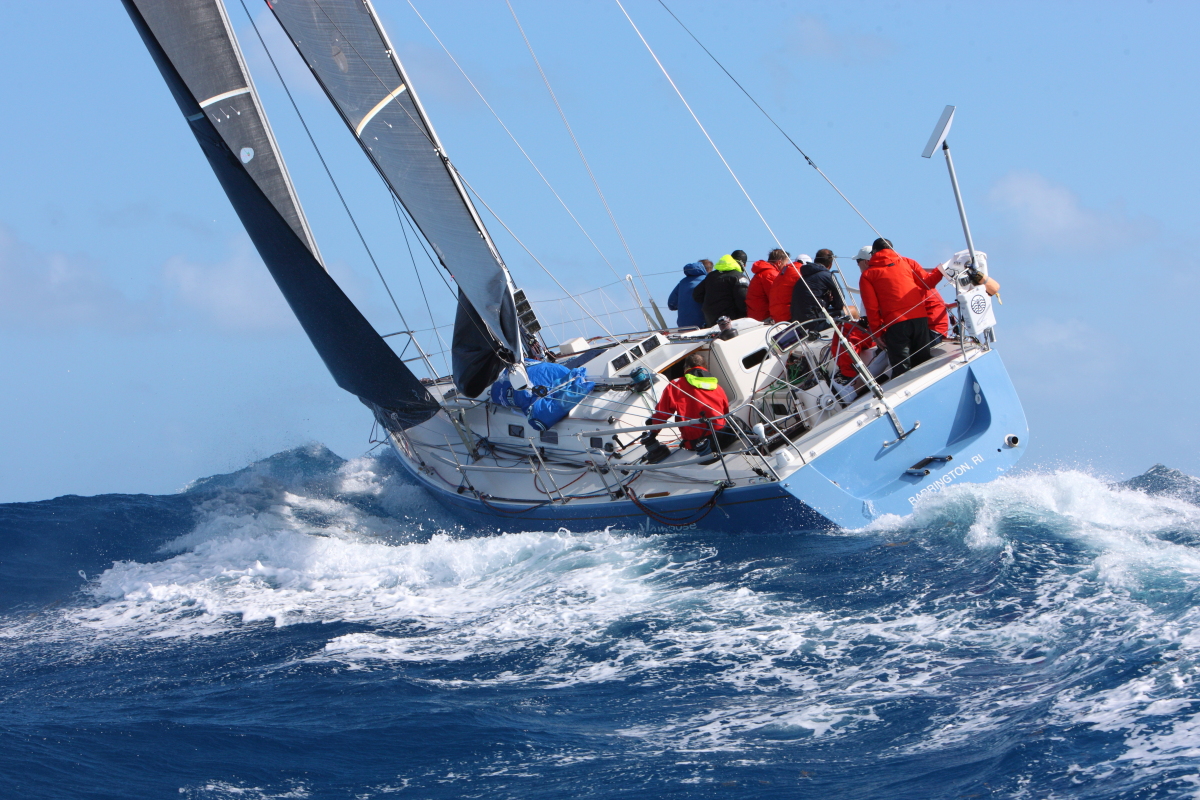 Bob Manchester's J/133 Vamoose (USA) © Tim Wright/RORC
In IRC Two, Bob Manchester's J/133 Vamoose (USA) was the winner. OnDeck's Farr 65 Spirit of Juno (ANT) was in second, just ahead of Bernie Evan-Wong's Taz (ANT). Guy Chester's Oceans Tribute (AUS) was the fastest multihull in an elapsed time of 5 hours 13 mins 50 secs.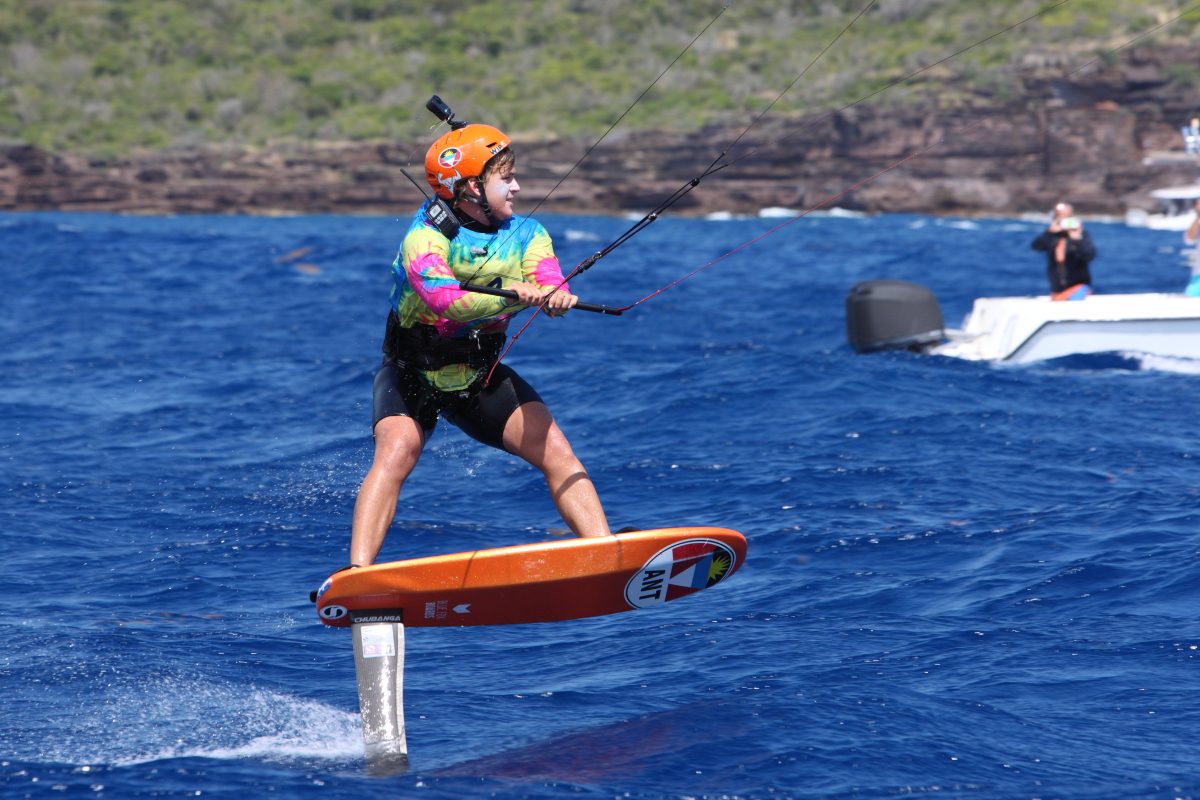 Tiger Tyson © Tim Wright/RORC
Antiguan kiteboard sensation Tiger Tyson started a Round Antigua record attempt just after the Multihull start. Tyson ripped around Antigua in 2 hours 38 mins, eclipsing the outright round Antigua Record held by Lloyd Thornburg's MOD70 Phaedo3 by six minutes.
Before the race Rán's navigator Steve Hayles was looking at a potential elapsed time of an incredible four hours, and he wasn't far out. "Niklas (Zennstrom) drove the whole way around and the crew did a great job," commented Hayles. "The boat was often in the high 20s boat speed; it was a lot of fun today. We got under a cloud near the finish which slowed us down a bit, sub-four hours is definitely possible. To be honest we are a little disappointed that we lost to Ino XXX on IRC corrected time, but congratulations to James Neville and the team. On the water, Rán had a great tussle with Black Pearl; at certain points of sail they were really quick, but so were we. Apart from a few small breakages the boat stood up really well, so all positive for the big race ahead."
James Neville was delighted when he found out that Ino XXX had won overall and provisionally set a new IRC Record for the race. "What a day for it; couldn't get much better than that!," smiled RORC Commodore James Neville. "With the A4 up and the jib inside it, we topped out at 27 knots of boat speed. We only broached once and that was to clear some weed off the rudder!" joked James. "We had some good sail choices, especially as the wind speed was at times over 20, but also down to 12 knots and we saw close to 30 knots in some rain squalls. Daguet was just in front of us for most of the race and when we were three-sail reaching at 17 knots we were closing in on them. We had some minor damage but you expect that in those sort of conditions. Now we have two days to get ready for the RORC Caribbean 600."
RORC Nelson's Cup Series PRO Stefan Kunstmann commented: "This has been a learning curve for everyone, I think we have done a good job fulfilling the brief of good inshore racing at all points of sail and the feedback from the competitors is that it has been a very enjoyable series and really useful in preparation for the RORC Caribbean 600."
With the completion of the Antigua 360, the final race of the Nelson Cup Series will be the RORC Caribbean 600 Race starting on Monday 20th February.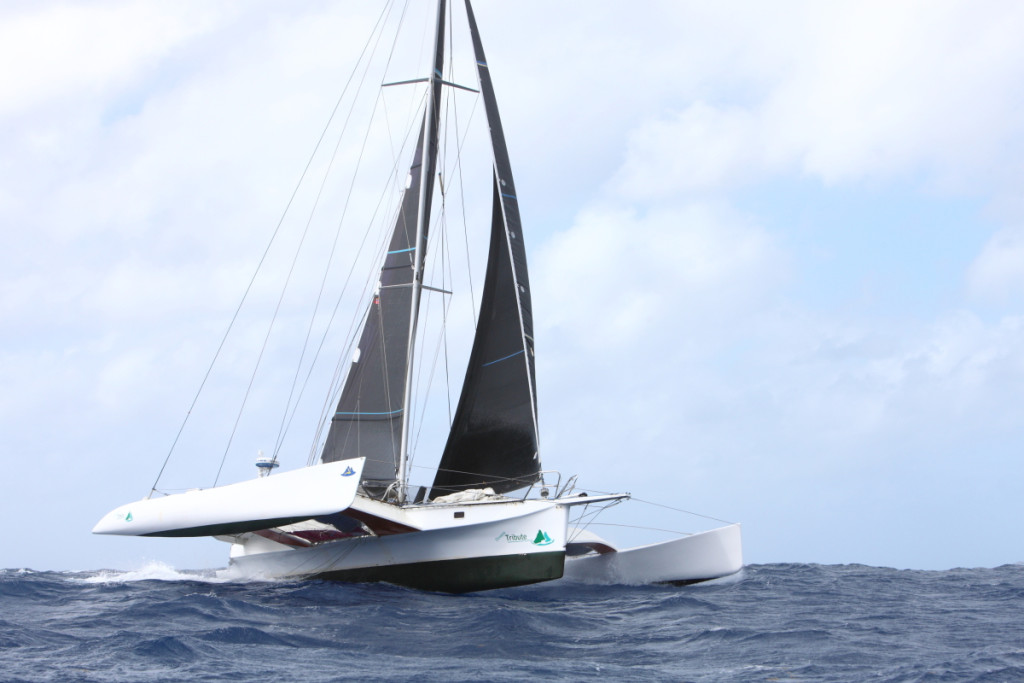 Guy Chester's Oceans Tribute (AUS) © Tim Wright/RORC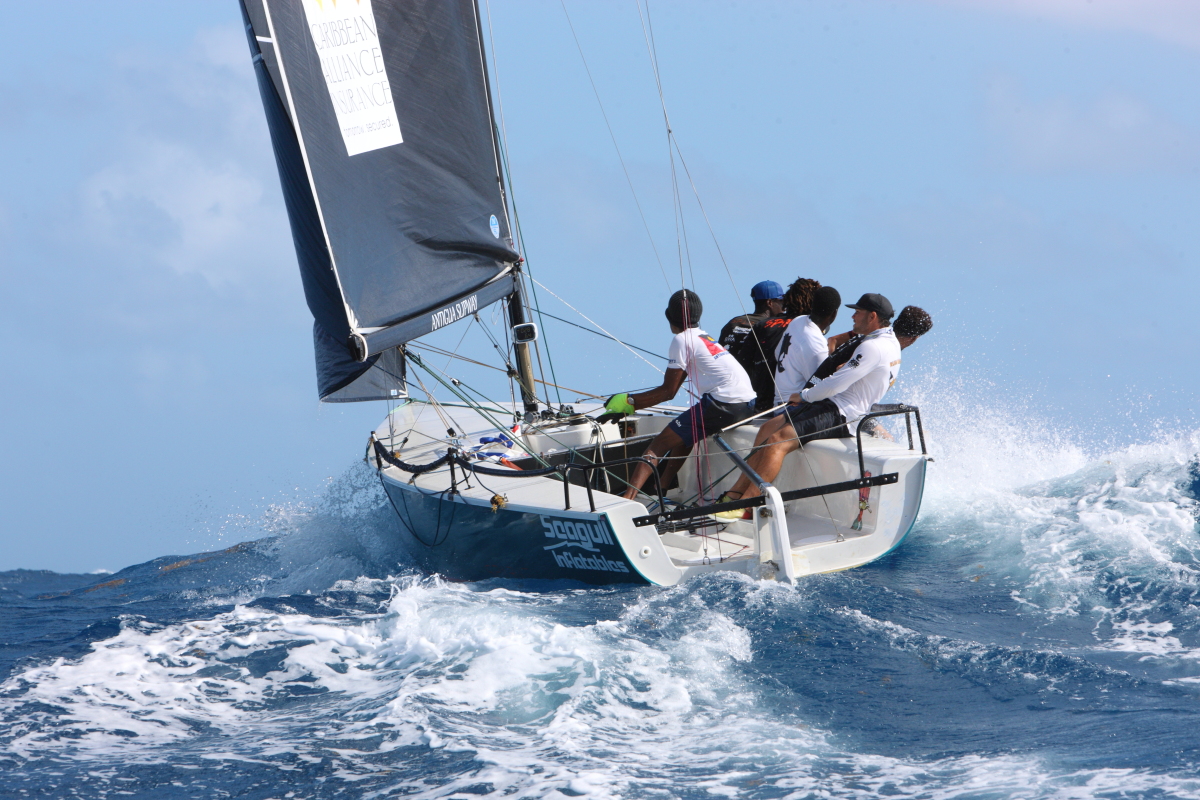 National Sailing Academy of Antigua's Cork 1720 Spirit, skippered by Louis Bavay © Tim Wright/RORC
---