Close finishes have been a feature of this year's RORC Caribbean 600 and that trait continued in IRC One with a rematch between two British JPK 1180s.
Sunrise and Dawn Treader last met in the 2021 Rolex Fastnet Race and Sunrise won the world's biggest offshore race overall. Dawn Treader's Fastnet was a miserable experience, suffering a broken mast in first few miles of the iconic race.
Fast-forward to the RORC Caribbean 600, Tom Kneen's Sunrise (GBR) was pushed all the way by Ed Bell's Dawn Treader (GBR). The two teams are very friendly off the water, but out on the 600-mile race track, the gloves were off for four days and nights of intense racing. Sunrise won the battle and IRC One, but only just, beating Dawn Treader into second place by under 12 minutes after IRC time correction. Third in IRC One was Jacques Pelletier's Breton team racing the Milon 41 L'Ange de Milon (FRA).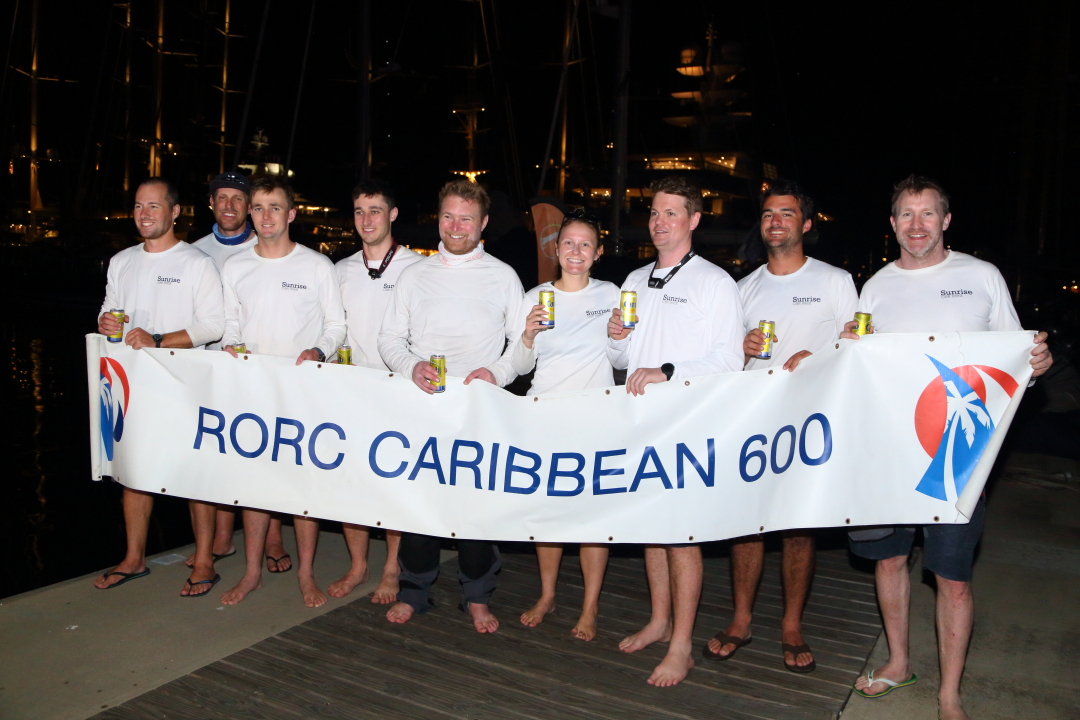 Team Sunrise: James Brown, Thomas Cheney, Rory Hunter, George Kennedy, Emmet Kerin, Christopher Kilgour, Thomas Kneen, David Swete,Victoria Tomlinson
"This is the first time we have raced Dawn Treader in anger since the Rolex Fastnet Race and they gave us a hell of a race, including rolling us downwind, which was terrifying from my perspective," commented Sunrise's Tom Kneen. "We knew pretty early that we had a lot on, and on top of that we broke our jib halyard lock. We had a crew up the rig repairing it for the first reach, so we were on the back foot right from the beginning. We made up some ground on the long reach (to Guadeloupe) and then it got really tricky with the wind fading, as it did for the rest of our race. This was not a blast round the Caribbean in 20 knots, but a complex, highly technical race with a well-sailed boat chasing us!"
"The last 48 hours were the most stressful of my short racing career," continued Kneen. "We had to work really hard to beat Dawn Treader. We always try to win our class, but the weather gave us glimmers of hope that we could win overall; that was difficult to manage psychologically. This race has been a massive learning curve, I am really glad I did it. At times I thought why am I doing this? But now it is over, I would really like to have another go and I am delighted to have won our class. I would say this is the toughest race we have had with Dawn Treader; they have pushed us to the limit the whole way round."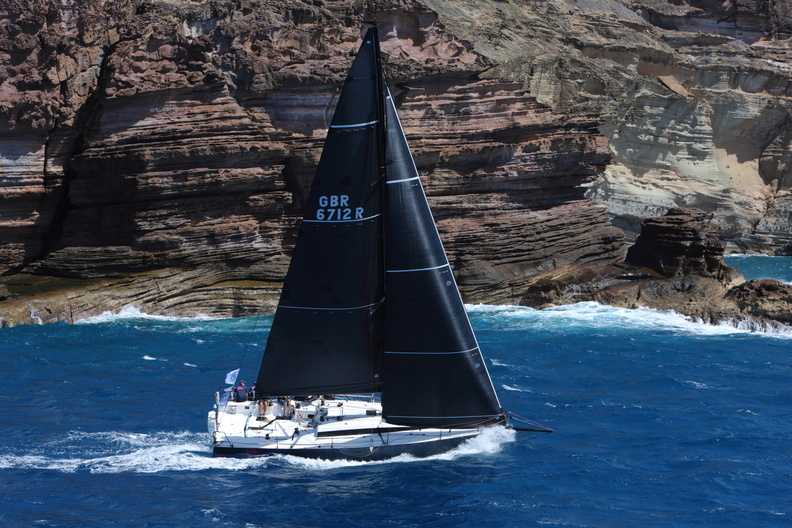 Ed Bell's JPK 1180 Dawn Treader at the start of the RORC Caribbean 600 © Tim Wright/Photoaction.com
Ed Bell's Dawn Treader has been out of action since August 2021 and was shipped to the Caribbean along with Sunrise for the RORC Caribbean 600.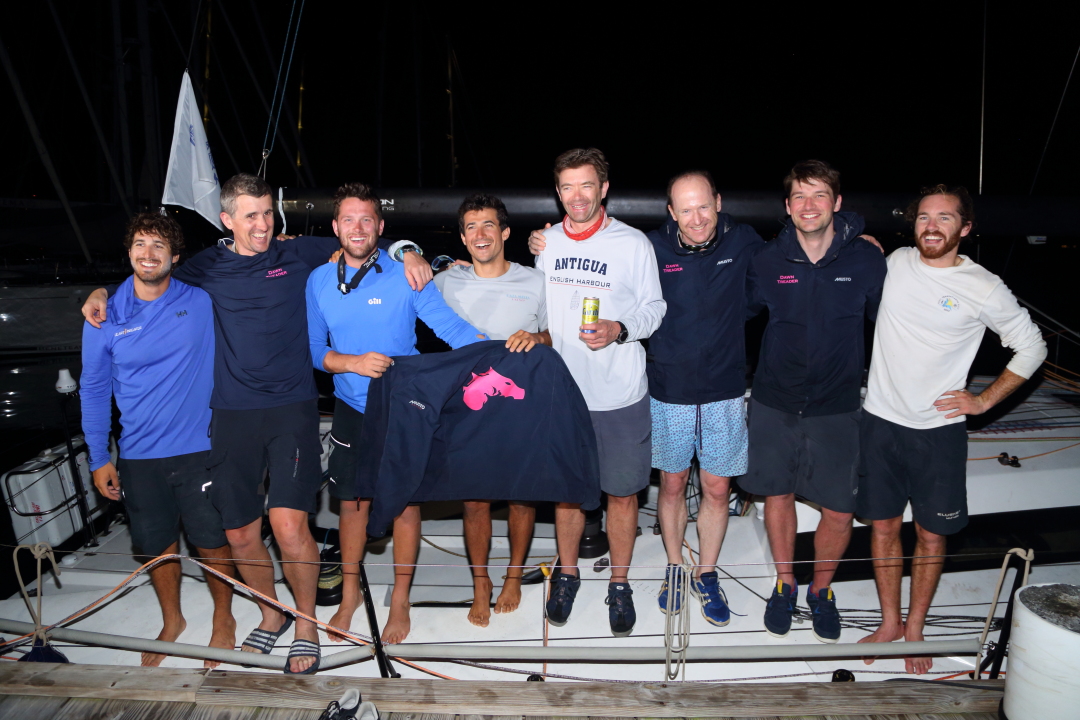 The crew of Dawn Treader enjoyed a cold Carib beer and warm welcome after their close finish © Tim Wright/Photoaction.com
"The race was intense the whole way round," commented Dawn Treader's Ed Bell. "We got ahead of Sunrise a couple of times. Sunrise is a great boat and they have had a great 2021, achieving an enormous amount. We know the Sunrise team very well and we are very open with one another, sharing information. We both make gains in our performance because of that and we push each other to get the best out of our boats. Hopefully I will see Tom and his crew in the bar in a few minutes time for a debrief!"
---