Dmitry Rybolovlev's ClubSwan 125 Skorpios (MON), skippered by Fernando Echavarri, crossed the finish line in Antigua to take Monohull Line Honours at 03:59:51 on Wednesday 23rd February 2022.
The elapsed time was 1 day, 16 hours, 39 mins, 51 secs. Skorpios scored their second Line Honours victory with the Royal Ocean Racing Club, having previously taken the gun in the 2021 Rolex Fastnet Race.
"This is the first RORC Caribbean 600 for Skorpios, both for myself, and some of the crew," commented Skorpios' skipper Fernando Echavarri. "I am super-proud of all the team that have made this possible; it has been an incredible effort just to be here. It has been a very interesting race, demanding for the crew with sail changes and very tactical. The speed of Skorpios has been one of the key ingredients, but also managing the changes as we rounded the islands; especially Guadeloupe where we parked in the wind shadow, but there was enough separation for us to stay in first position. The RORC Caribbean 600 is an amazing course because of the beauty of the islands, as well as the technical challenges. Thank you very much to the RORC and the people that make this race possible, it is an incredible race and we hope to be here next year."
Skorpios Crew: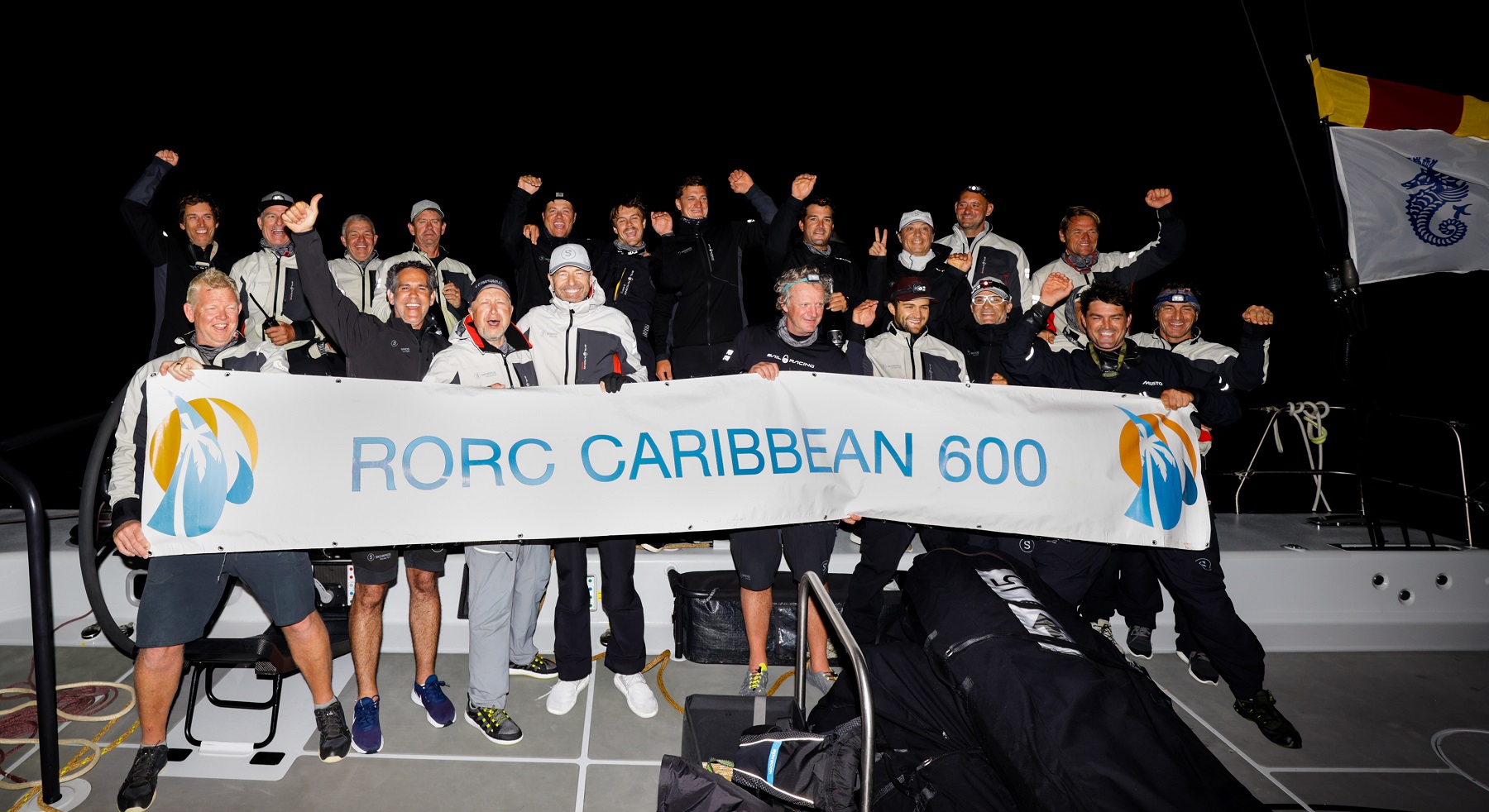 Celebrations on board for Team Skorpios after taking Monohull Line Honours © Arthur Daniel/RORC
Dmitry Rybolovlev, Fernando Echavarri, Pepe Ribes Rubio, Bruno Zirilli, Matteo Celon, Claudio Celon, Antonio Cuervas Mons, Dirk de Ridder, Viktor Filippov, Bruno Garcia Del Blanco, Aleix Gelabert, Carlos Hernandez, Brad Jackson, Michael Joubert, Andrei Konogorov, Neal McDonald, Juan Meseguer, Antony Mutter, Michael Pammenter, David Pella, Elliot Pilcher, Nicolas Pruvost, Fernando Rodriguez Rivero, Russell Whitworth.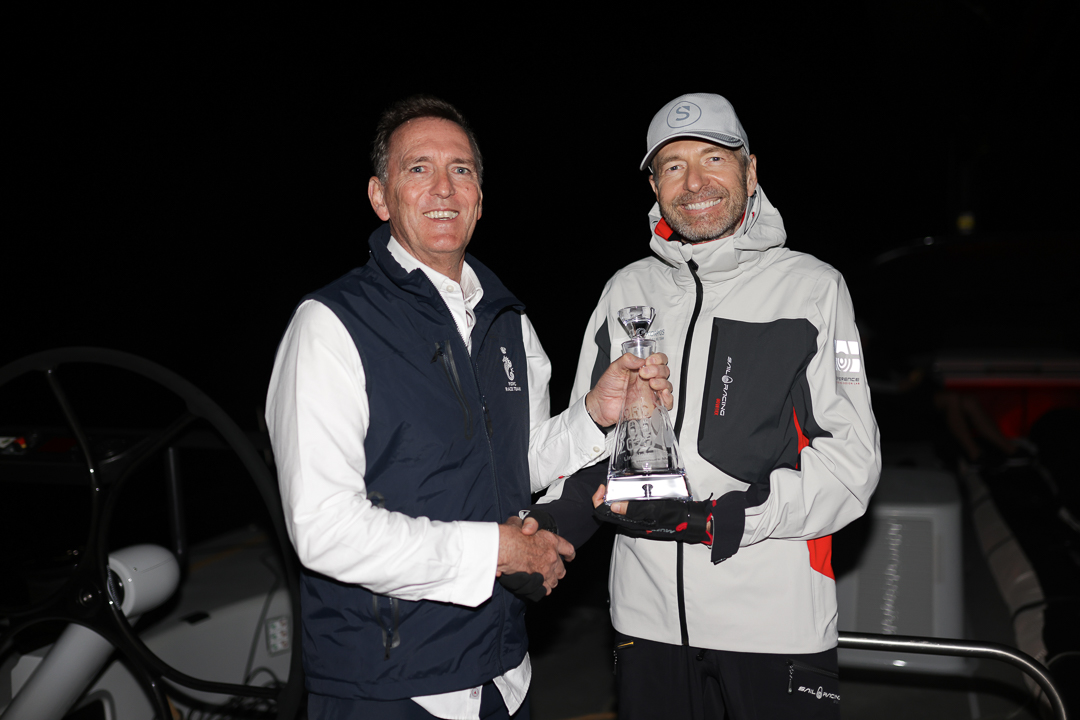 RORC CEO Jeremy Wilton presents Dmitry Rybolovlev, owner of Skorpios with the Monohull Line Honours Trophy © Arthur Daniel/RORC
The VPLP/Verdier 100 Super Maxi Comanche finished the RORC Caribbean 600 less than an hour behind Skorpios on the water. After IRC time correction, Comanche is in first place with 57 boats still racing under IRC for the overall win.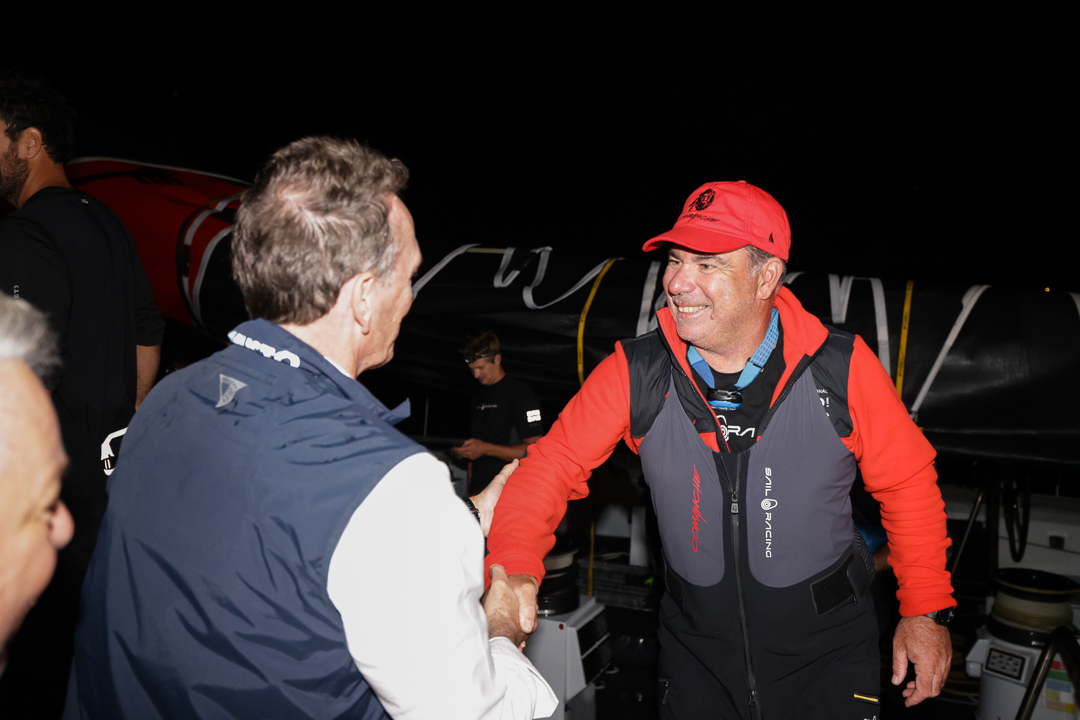 On the dock at Falmouth Marina, Antigua - RORC CEO Jeremy Wilton congratulates Mitch Booth, Skipper of Comanche © Arthur Daniel/RORC
"Skorpios did a good job, we did get inside them at the start but after that they defended their position very well," commented Comanche's skipper Mitch Booth. "Skorpios was always in sight, even at night there was enough moonlight to see them and that gave us motivation. The Comanche crew did a great job, pushing for every metre around the course. Comanche was never more than 10 miles behind and we knew there would be some passing opportunities. Comanche is quick downwind and we came within a mile of Skorpios at that angle. The big moment was underneath Guadeloupe; Skorpios hit that zone before us and we had a good indication of where the breeze was. At one stage they stopped and we were coming at them at 16 knots. The game is never over on this sort of race course because there are a lot of obstacles that make it interesting and a lot of fun. The boat performed well and the crew did an excellent job. The RORC do a great job with these events and it is a pleasure to be involved. After our win in the Rolex Middle Sea Race it is now 1-1 - I am sure this is just the beginning of our rivalry!"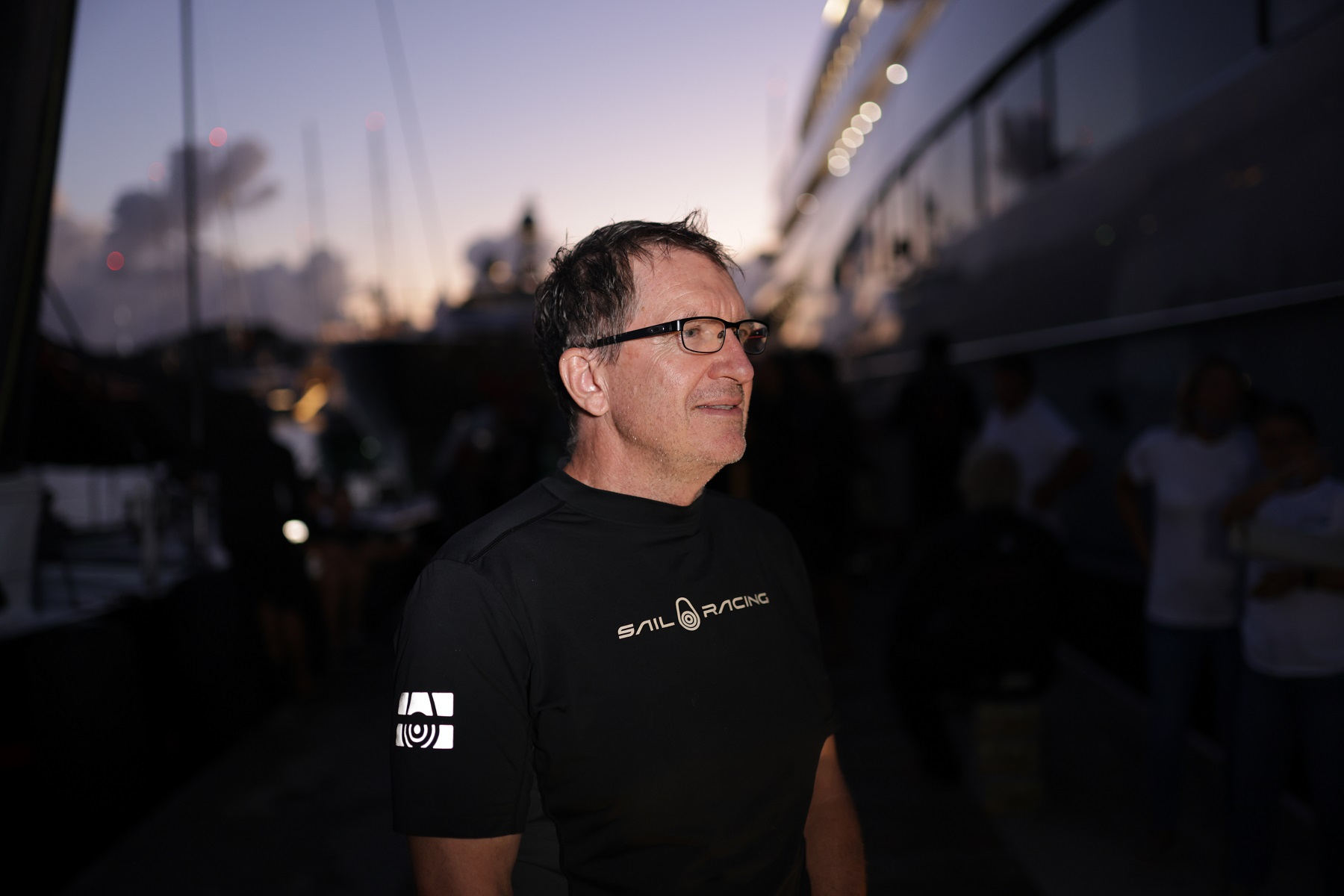 Will Oxley, Comanche's navigator commented dockside about the competition under IRC still out on the race track © Arthur Daniel/RORC
Will Oxley, Comanche's navigator commented dockside about the competition under IRC still out on the race track. "I haven't looked at the weather after Comanche's finish, but I would say that Christopher Sheehan's Pac52 Warrior Won is having a really good race and looking strong as they got to Guadeloupe. Thomas Kneen's JPK 1180 Sunrise, of course, was doing well, but there is quite a lot of beating in this race and the 52s will do a bit better than Sunrise in that. I noticed the NMYD 54 Teasing Machine was also up there. I think it is probably going to be a 52 (for the overall win). However, you never know. Much to our surprise we have won the last two races under IRC, but it would be nice to win IRC Super Zero; that would be a good achievement in a strong class."
---