For the 12th edition of the RORC Caribbean 600, 21 teams - racing yachts of 50ft (15.24m) or over - have already signed up for the 600-mile blast around 11 Caribbean Islands. The competition in all the classes will be as fierce as ever.
However, history has shown that the best performer in the big boat class is likely to be rewarded with the overall win. Since the first race in 2009 overall victory under IRC for the RORC Caribbean 600 Trophy has been dominated by big boats.
The racecourse and weather combine to produce a thrilling race in tropical heat with non-stop action for the international fleet. In February, the trade winds are pumping over 20 knots with up to two metres of swell. The course design capitalises on these stunning conditions with numerous legs off the breeze. This combination provides spectacular racing at full pelt.
Peter and David Askew (USA) racing Volvo 70 Wizard will be defending last year's overall win. Wizard's crew will include stars from the Volvo Ocean Race: Charlie Enright (USA), Robert Greenhalgh (GBR), Phil Harmer (AUS), Will Oxley (AUS), Mark Towill (USA), Curtis Blewett (CAN) and Richard Clarke (CAN).
"It's the toughest 600-mile race in the world. Lots of turns and always windy," commented Peter Askew. "We are most looking forward to being out of the cold Mid-Atlantic USA weather for a week in late February. The course in general is what makes the event unique; sailing for 600 miles through all the islands is a blast and the beautiful trade wind sailing conditions are perfect for our boat."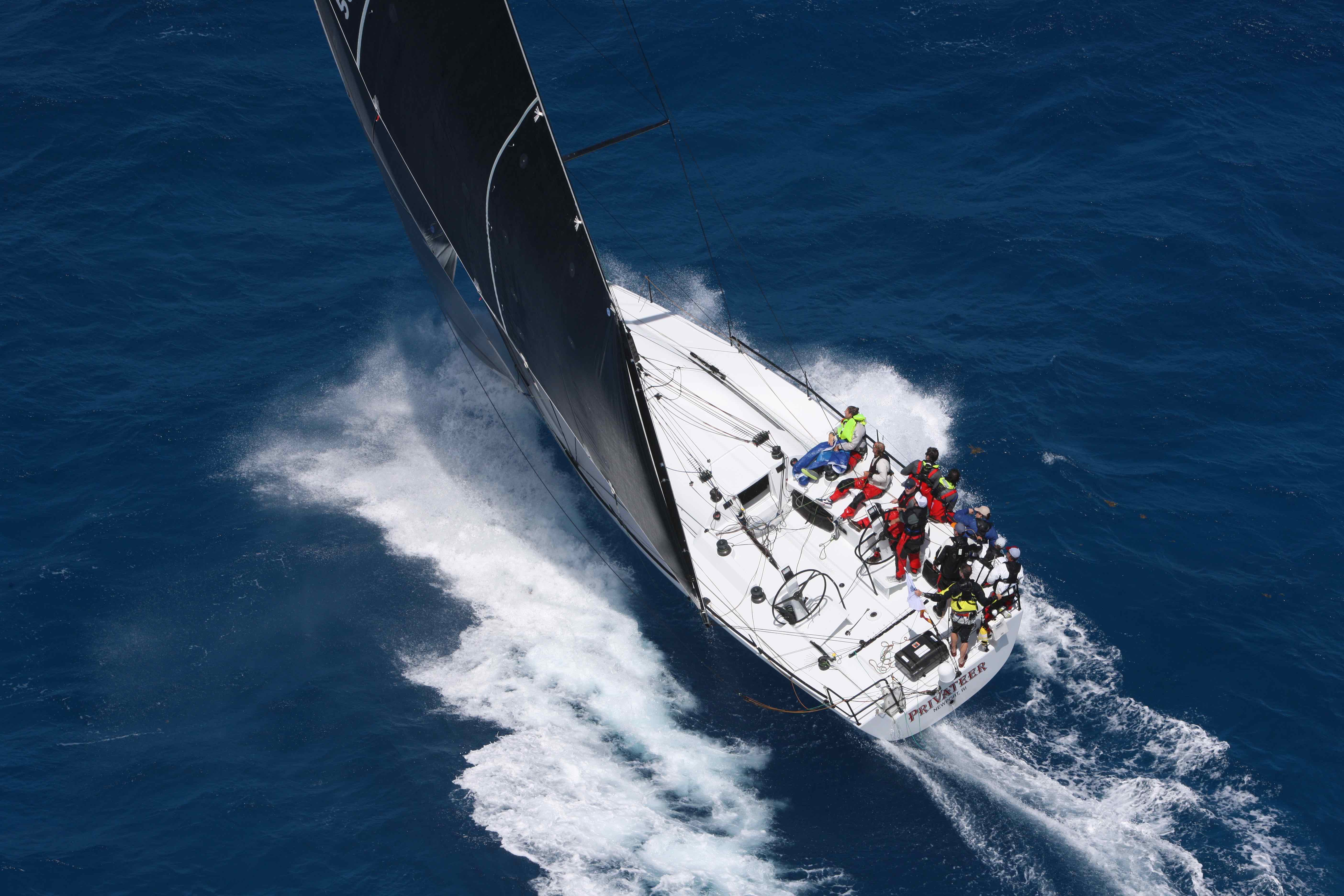 Several previous winners of the RORC Caribbean 600 Trophy will be on the startline and include Ron O'Hanley's American Cookson 50 Privateer © Tim Wright/Photoaction.com
Ron O'Hanley (USA) racing Cookson 50 Privateer was the overall winner in 2013 and came second overall to Rambler 88 in 2018. Boat Captain Scott Innes-Jones (NZL) is looking forward to racing in 2020.
"Privateer is a good all-rounder, so we need a bit of everything," commented Innes-Jones. "If we just get big reaching, the bigger boats put us away, but if there are a couple of slow spots we can come back at them. Since the boat was originally designed it has really changed; we have optimised Privateer as best we can. To win you have to sail well and have a bit of luck, everything has got to go your way."
Four examples of Nautor's Swan have already entered the 2020 RORC Caribbean 600, including 2009 winning skipper Adrian Lee (IRL) who will be racing his Swan 60 Lee Overlay Partners II. Swan 95 Lot 99, sailed by Jeroen Van Dooren (NED) is the largest Maxi entered to date. Race founder and long-standing RORC member John Burnie (GBR) will be taking part in his tenth race on board Lot 99. Burnie has raced on board a number of Maxis and superyachts in the race. In 2009, Burnie skippered Claude Telier's Orma 60 Région Guadeloupe to victory in the Multihull Class, setting a record that was not bettered until 2015.
"In Caribbean conditions waterline length is quite critical and it's a very thrilling ride," commented Burnie. "So much of the course is fast reaching, especially Tintamarre to Guadeloupe and La Désirade to the Barbuda mark. However, these legs are unlike other long races, as even on a Maxi, the corners come up fast and you can't really relax - you are always preparing for the next manoeuvre. This makes for fantastic sailing, particularly at night when it is absolutely sensational. Team work is everything, inevitably when you race on a boat of that size you have a range of sailors that have come together, and when you finish the race, you get a wonderful greeting from the volunteers dockside with cold beer – it is a euphoric moment for the whole team!"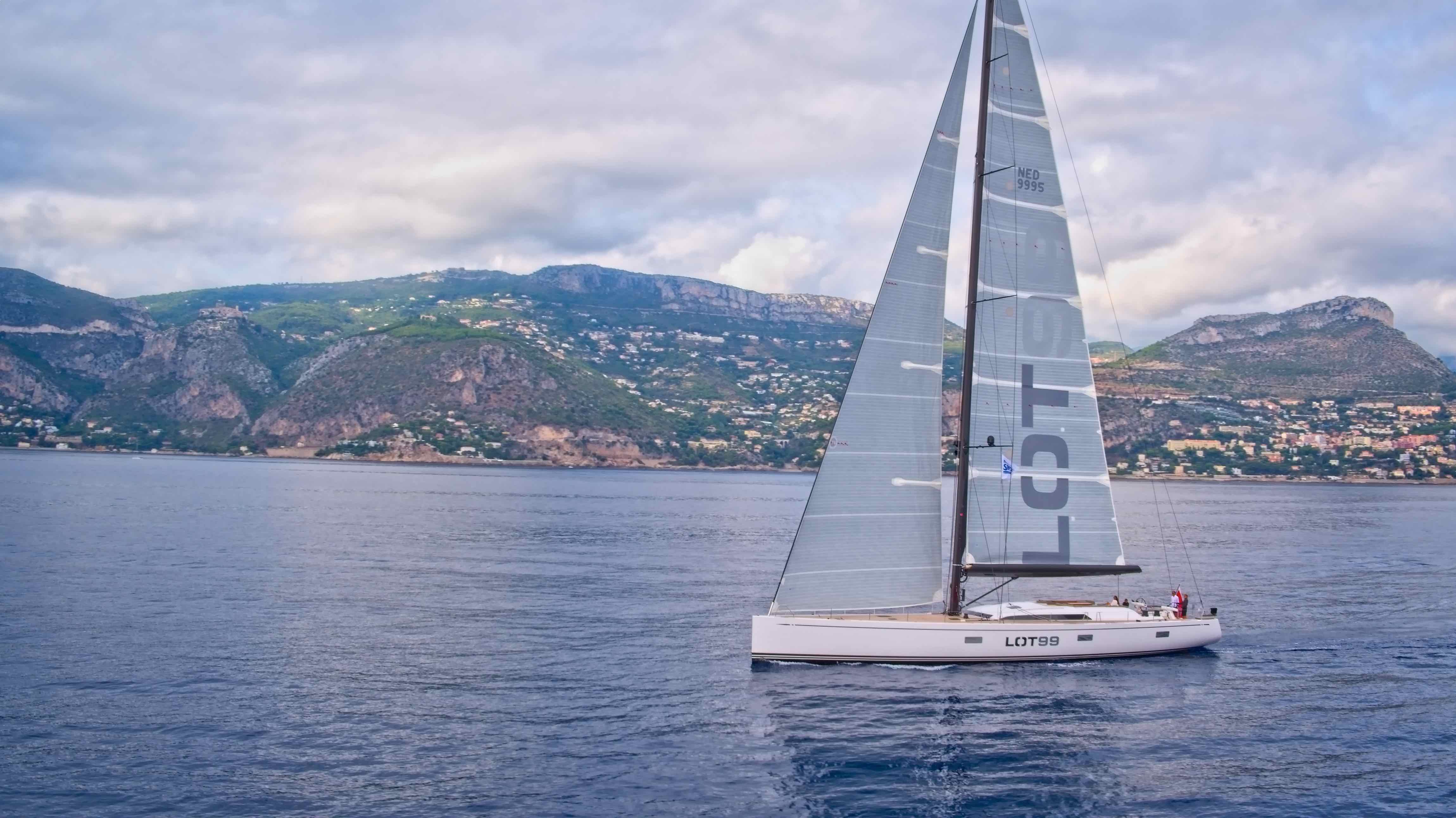 Teamwork is essential on the largest Maxi in the fleet - Swan 95 Lot 99, sailed by Jeroen Van Dooren (NED) © Nautor's Swan
Lee Overlay Partners II will be racing in IRC One and similar rivals include the classic 1974 restored Swan 65 Libélula, sailed by Francisco de Borja Pella (ESP) and OnDeck's Paul Jackson racing Antiguan Farr 65 Spirit of Juno. Proven winners in IRC One include: Giles Redpath (GBR) racing Lombard 46 Pata Negra, Philippe Frantz's (FRA) NM43 Albator and RP37 Taz, raced by Bernie Evan Wong (ANT) who has competed in every edition of the race.
New to this year's race will be GP42 Phan which has been chartered by Patrick and Catherine Keohane (GBR). The couple have raced before, but this is the first time in IRC One. The pocket rocket will be co-skippered by Catherine Keohane and performance coach Nigel King.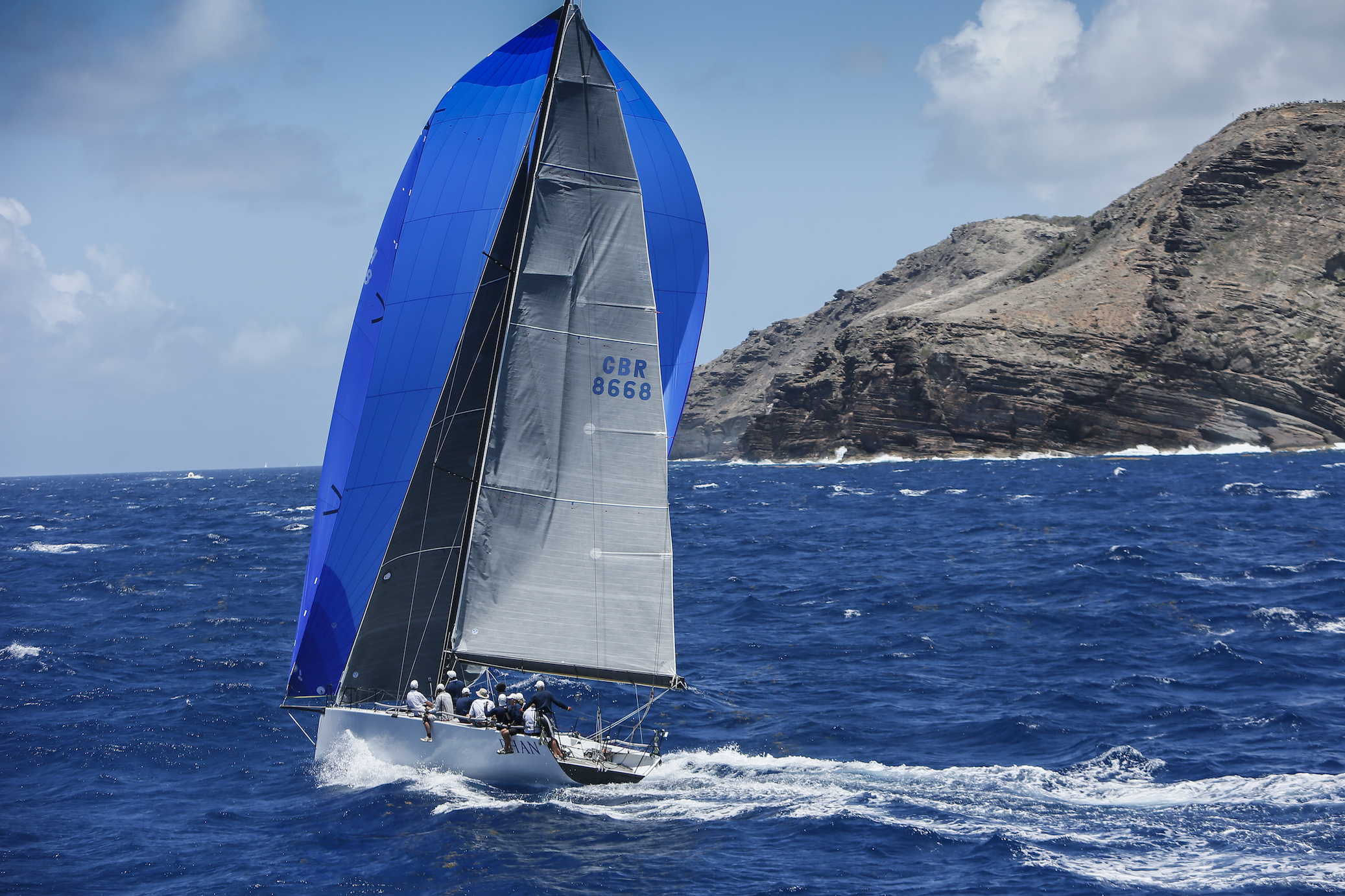 New to this year's race is the pocket rocket GP42 Phan, chartered by Patrick and Catherine Keohane © Paul Wyeth/pwpictures.com
"The course is in itself a challenge and this, combined with the weather, offers a great test for all," commented Keohane. "There are parts of the course where you really need to be on top of your game anticipating weather, affects from the islands, and try to think three steps ahead tactically to gain an advantage. We have put together an international team and the challenge will be in getting the team to gel, be competitive and have fun on the water!"
The 12th edition of the Royal Ocean Racing Club's RORC Caribbean 600 will start on Monday 24th February 2020 from Antigua.
---