French skipper Catherine Pourre, racing Eärendil has won the Class40 division for the RORC Caribbean 600, setting a new record for the 600-mile race around 11 Caribbean islands.
Philippe Frantz French NM43 Albator has finished the race and is the provisional winner of IRC One.
Eärendil took line honours for the eight-strong Class40 Division in an elapsed time of 2 days 13 hours and 15 seconds, breaking the previous record set by Gonzalo Botin's Spanish Tales II in 2016 by over three hours. Eärendil, with a French, Spanish and Italian crew won the Class40 division for this year's race by just under three hours. Louis Burton's BHB was second in class and Arnt Bruhns racing his German Class40 Iskareen was third.
"The team did a fantastic job. I didn't know we were going to break the record, but we have two crew from Tales who had the record and said we could do it with the forecast conditions," commented Catherine Pourre. "We had 25 knots almost all the time, with 30 knot gusts. It was very, very wet on deck and inside the boat it was very rough as we were bumping on the waves. When we were upwind I got seasick and it was difficult for me to recover because we had no respite; even reaching was really rough. The RORC Caribbean 600 is part of the American Trophy for the Class40s. It is one of the fiercest and most challenging races for Class40 because of the number of manoeuvres, and this year because of the weather conditions. I hope we will have many more boats next year. There are 58 potential candidates for next year's Route du Rhum," continued Pourre
AUDIO interview dockside with Catherine Pourre © RORC Race Reporter/Louay Habib
French: https://soundcloud.com/louay-habib/2018-caribbean-600-catherine-pourre-earendil-en-francais
English: https://soundcloud.com/louay-habib/2018-rorc-caribbean-600-catherine-pourre-earendil-english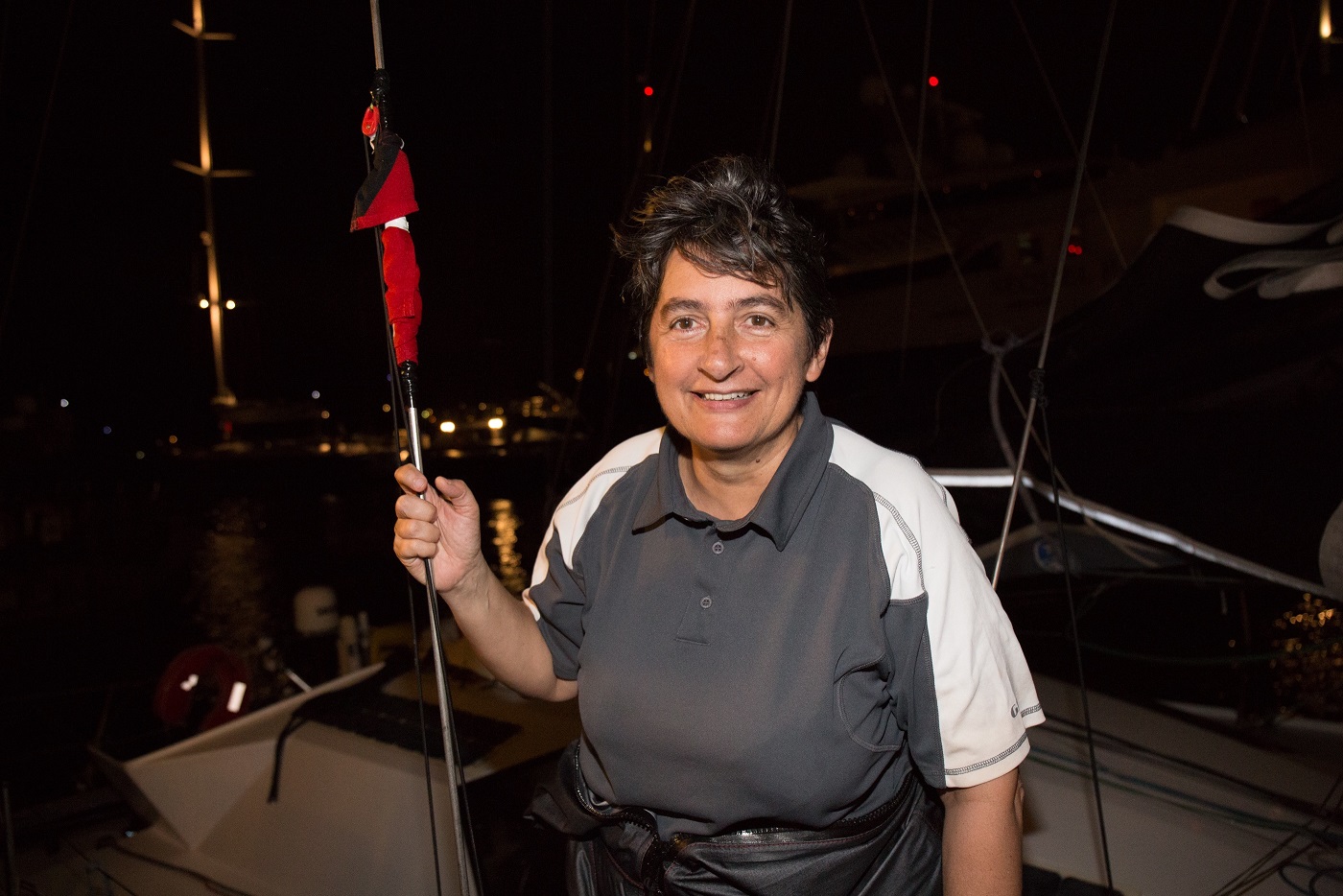 Catherine Pourre, Eärendil © RORC/Arthur Daniel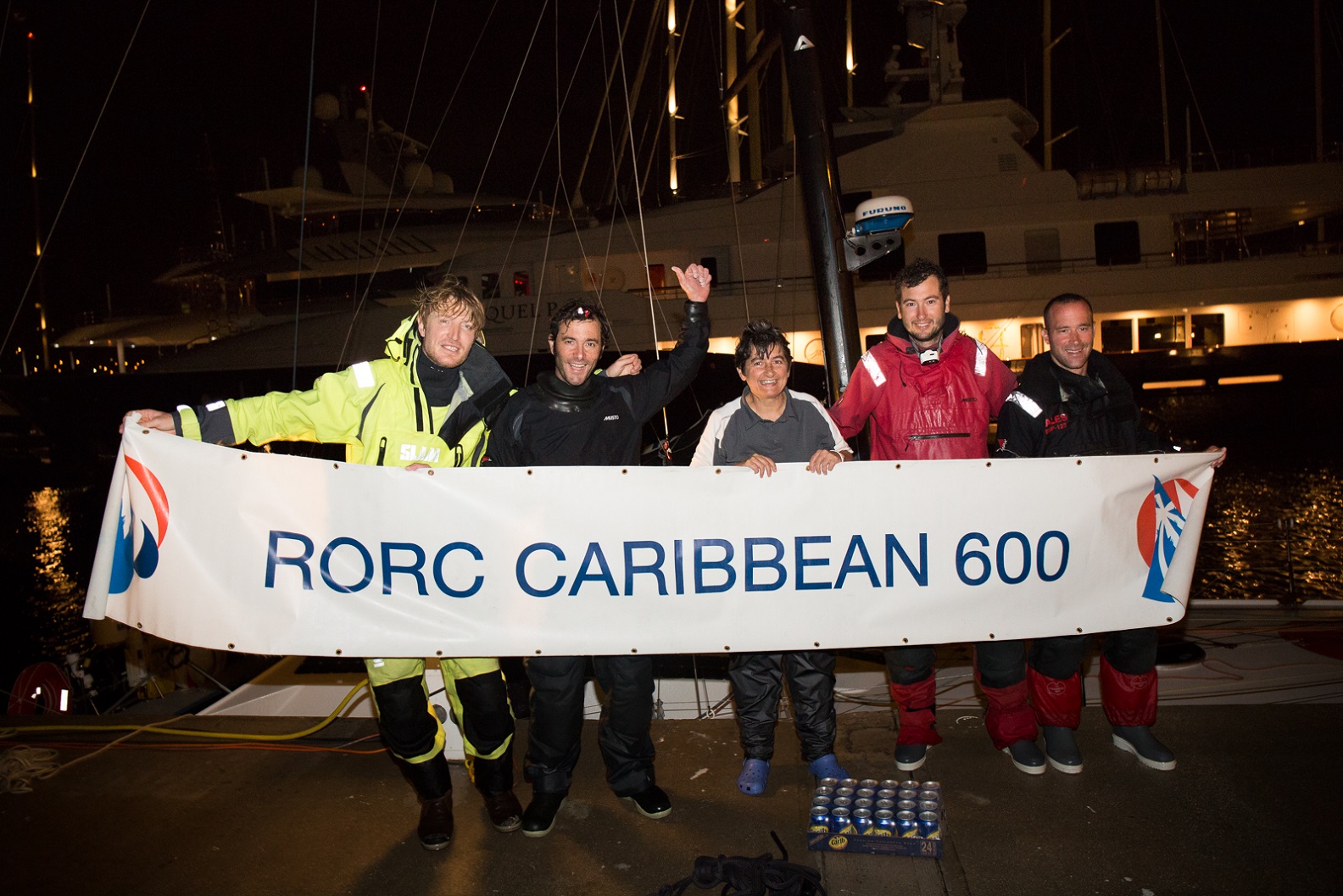 New Class40 race record set by Eärendil crew: Pietro Luciani (IT), Pablo Santurde (ES), Catherine Pourre (FR), Benoit Hochart (FR), Carlos Ruigomez (ES) © RORC/Arthur Daniel
In IRC One, Philippe Frantz's French NM43 Albator is the winner, whilst four yachts are still racing, none can better Albator's corrected time under IRC. The all-French team finished the race accompanied by a huge range squall as they moored up in Falmouth Harbour. Philippe Frantz spoke dockside:
"This is my first RORC Caribbean 600 and it has been amazing," exclaimed Frantz. " It was unexpected to have this wind and sea; it was a tough race I can tell you. For all the race we had a lot of swell and big wind. We are all smiling because we have finished this race and everybody is in good shape. Fun is one thing, and safety is another. It is a very different race to any other I have done; windy with surfing all the time and it was tough. You feel like you deserve to finish! It will be a great memory for us and if we have won, the difference will be the team - they have been absolutely fantastic."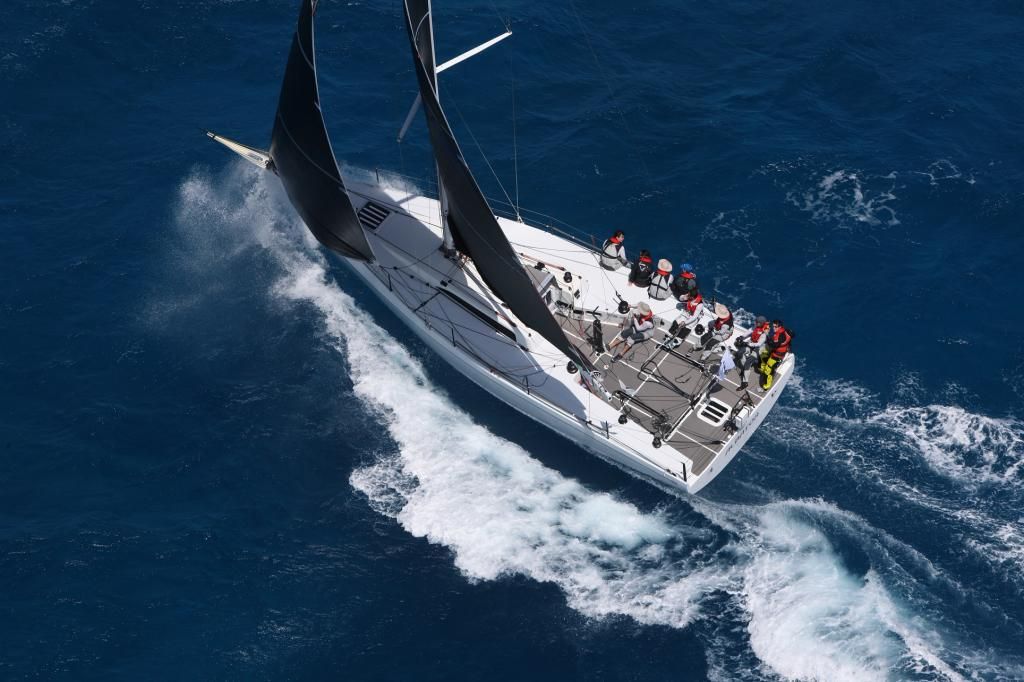 Philippe Frantz's French NM43 Albator is provisional leader in IRC One © RORC/Tim Wright/Photoaction.com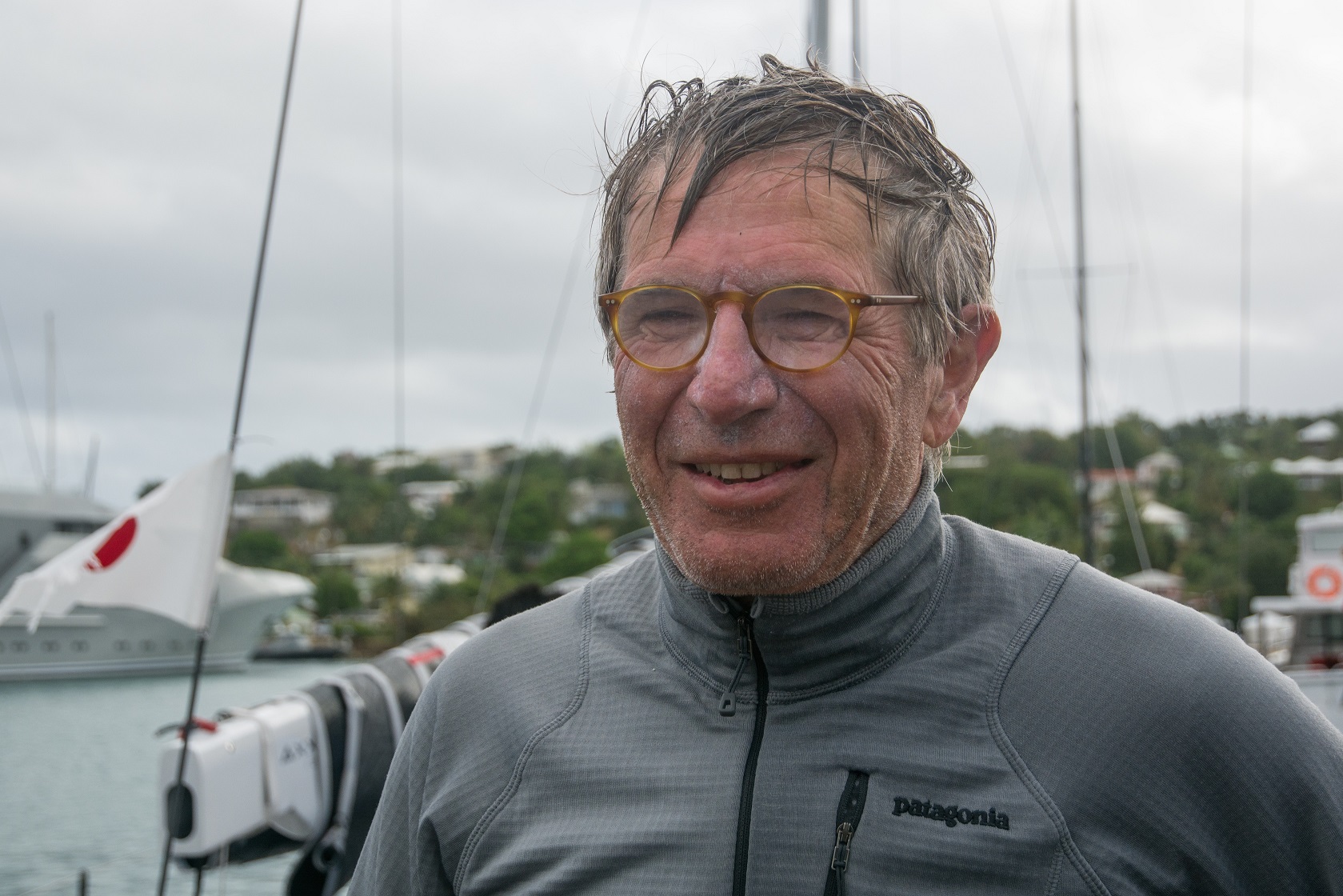 Philippe Frantz, Albator © RORC/Mags Hadgell
AUDIO: Interview dockside with Philippe Frantz, Albator © RORC Race Reporter/Louay Habib
FRENCH: https://soundcloud.com/louay-habib/2018-rorc-caribbean-600-philippe-frantz-nm43-albator-en-francais
ENGLISH: https://soundcloud.com/louay-habib/2018-rorc-caribbean-600-philippe-frantz-albator-english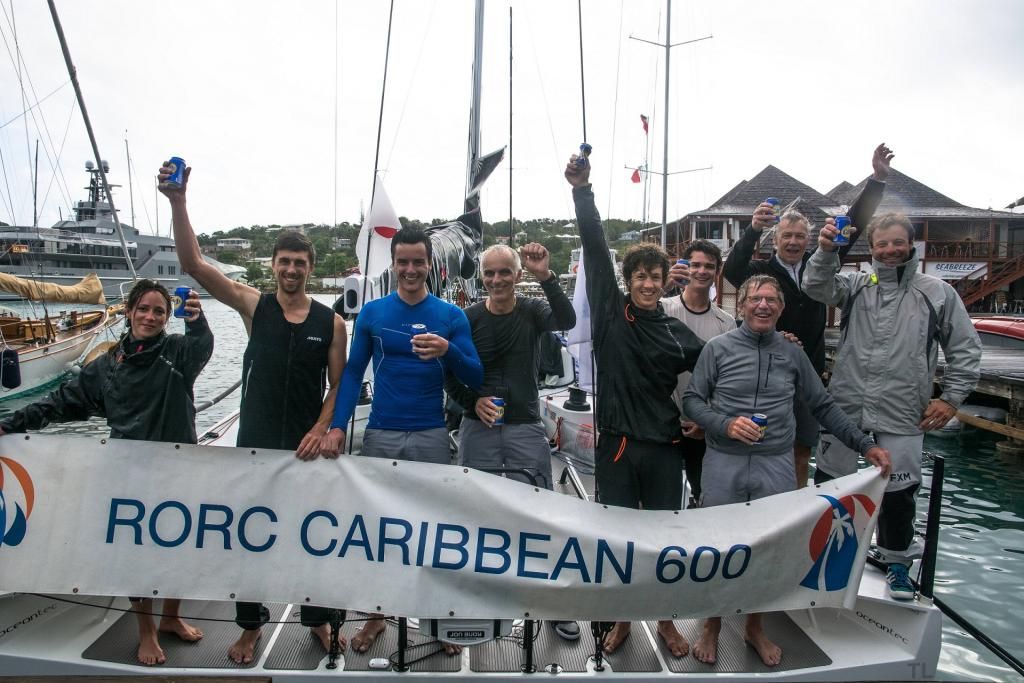 A jubilant crew on Albator on arrival in Antigua after completing the race © RORC/Mags Hudgell
---