Next month, more than 70 yachts are expected to take part in the RORC Caribbean 600, the Royal Ocean Racing Club's stunning race around 11 Caribbean islands. American yachts have had a winning streak in this classic offshore race, winning five out of eight editions of the 600-miler, starting and finishing in Antigua.
With 16 entries, the largest number of American boats ever seen on the race course will include several serious race teams with a chance of winning the overall trophy. Past winners from the U.S. on the start line on Monday 20th February will include the current holder of the RORC Caribbean 600 Trophy from 2016, George Sakellaris, Proteus, Maxi 72 (USA) as well as some of the other American overall winners: 2015: Hap Fauth, Bella Mente, JV72 (USA); 2014: George Sakellaris, RP72, Shockwave (USA); 2013: Ron O'Hanley, Privateer, Cookson 50 (USA) and 2011: George David, Rambler 100, JK 100 (USA).
Favourites, for both line honours and the overall win are likely to come from the USA, even though British contenders lead the impressive list of entries in terms of number of boats from around the globe.
The fastest boat in the race is the American trimaran, the MOD70, Phaedo³ owned and skippered by Lloyd Thornburg who grew up in Santa Fe, New Mexico. Phaedo³ set the multihull record last year, hurtling around the course at speeds in excess of 30 knots and topping out nearer 40, crossing the finish line in an elapsed time of 31 hours, 59 minutes, 04 seconds and breaking their previous race record. Team Phaedo is back to defend their title and will be taking a tilt at their own record once again.
15 Maxi yachts have already entered the RORC Caribbean 600, including American Maxi, Rambler 88 skippered by George David from New York. In 2011, George David's Rambler 100 scorched round the track in a time of 40 hours 20 minutes 02 seconds setting the monohull race record and winning the race overall. This year, George David's Rambler 88, although smaller than his previous Rambler 100, will be hoping for the right conditions to better the race record.
Two American owned boats, that on recent results must be regarded as joint favourites, are the highly tuned and professionally sailed Maxi 72's, Proteus and Bella Mente. George Sakellaris from Massachusetts, USA has won the race twice before and will hope to be the first team to retain the RORC Caribbean 600 Trophy and win the race for a third time. He will however have to beat the highly competitive world-class team on Bella Mente, skippered by Hap Fauth from Long Island, New York. Bella Mente won the race overall in 2015, however, last year the Maxi72 had to retire after suffering a major failure to her keel.

Two-time Olympian and multiple World Champion, Mark Mendleblatt from Florida, USA has won the race as part of George Sakellaris' afterguard and will be racing on Proteus this year:

"I don't know why more American boats do not participate," commented Mark Mendleblatt. "From Florida you can easily deliver the boat there on its bottom. Logistically, the race starts and finishes in Antigua and the marina, facilities and accommodation are excellent and less expensive than back home. The RORC Caribbean 600 is a fantastic race with great breeze, a lot of tactical calls, manoeuvres and sail changes. The start line is something really special; racing past a dramatic coastline, with superyachts, schooners and top ocean racers. During the race there is no respite and we are sure to have a great battle with Bella Mente. Whoever pushes the hardest will probably win. I am happy to take any role on board, but when you are at the helm with world class trimmers and crew calling the breeze in fast reaching conditions, it is the kind of racing that we all dream about."
Over 900 sailors from 24 different countries are anticipated to take part in the 2017 RORC Caribbean 600.
For the latest entry list and more information: http://caribbean600.rorc.org/

RORC CARIBBEAN 600 TROPHY - IRC OVERALL WINNERS
2016 - George Sakellaris, Proteus Maxi 72 (USA)
2015 - Hap Fauth, Bella Mente, JV72 (USA)
2014 - George Sakellaris, RP72, Shockwave (USA)
2013 - Ron O'Hanley, Privateer, Cookson 50 (USA)
2012 - Niklas Zennström's JV72, Rán (GBR)
2011 - George David, Rambler 100, JK 100 (USA)
2010 - Karl C L Kwok, Beau Geste, Farr 80 (HKG)
2009 - Adrian Lee, Lee Overlay Partners, Cookson 50 (IRL)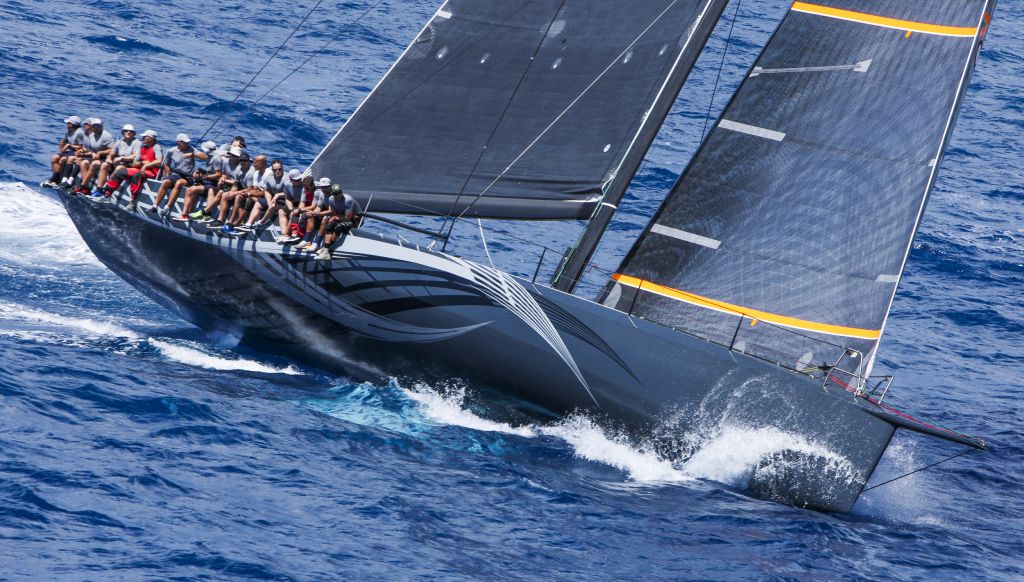 Current overall race winner and holder of the RORC Caribbean 600 Trophy: George Sakellaris, Maxi72 Proteus © RORC/Tim Wright/Photoaction.com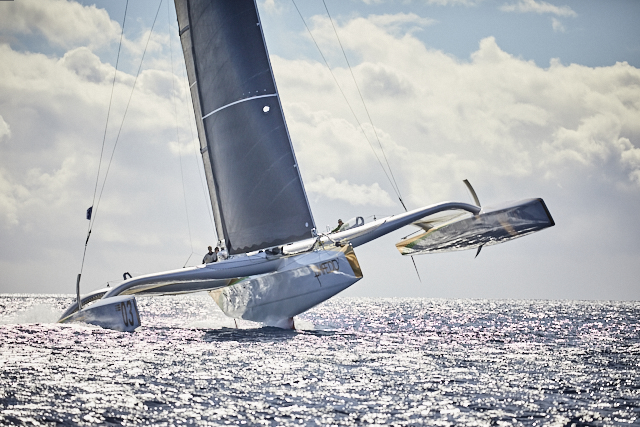 Defending their Multihull race record will be Lloyd Thornburg's MOD70, Phaedo³ © RORC/James Mitchell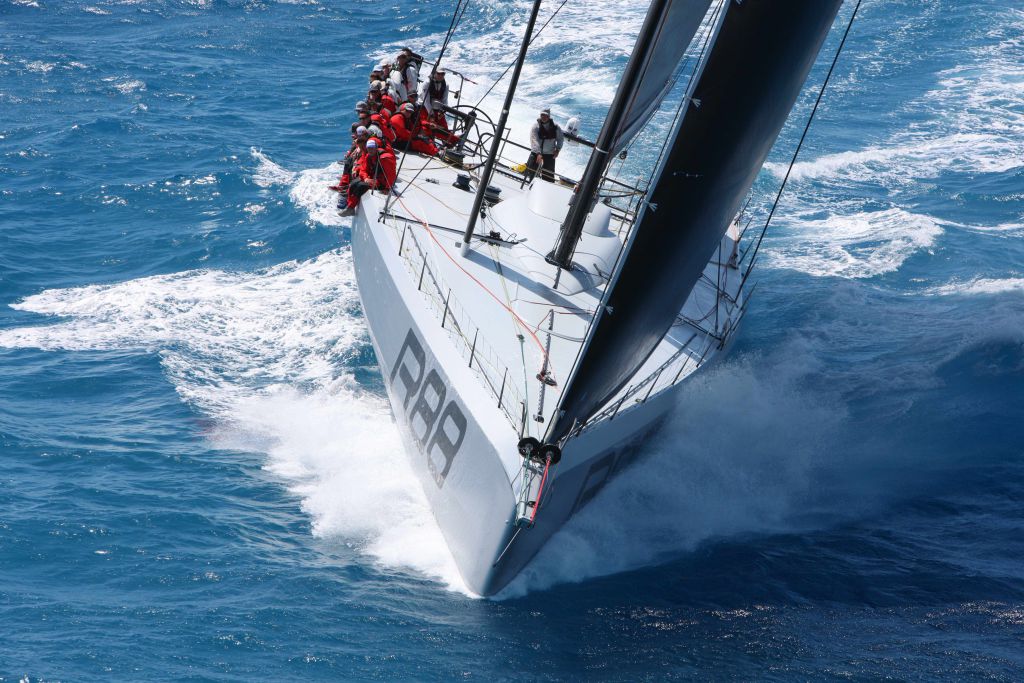 Rambler 88. George David is accustomed to breaking records: In 2011 with his larger Rambler 100, the monohull race record was set © RORC/Tim Wright/Photoaction.com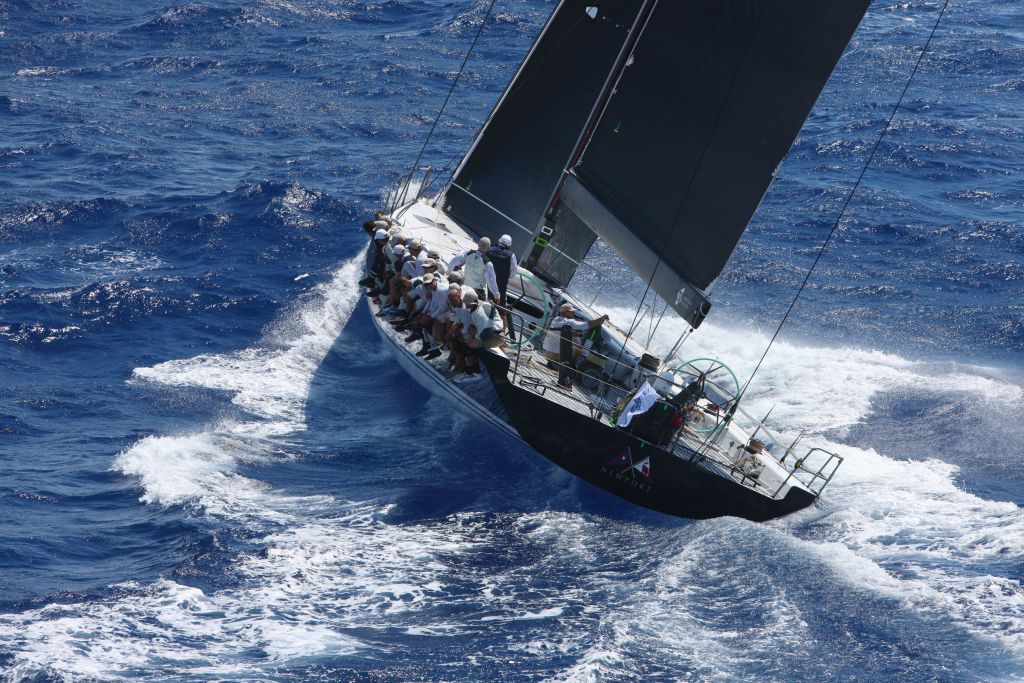 After disappointment in last year's race, 2015 overall race winner, Hap Fauth's Maxi72, Bella Mente will be back © RORC/ELWJ Photography
---