Olympic, America's Cup and round the world sailors will be rubbing shoulders with passionate corinthian sailors at this year's spectacular RORC Caribbean 600 starting from Antigua on Monday 22 February. A record entry of around 70 yachts is anticipated for the 8th edition of the offshore race around 11 Caribbean islands.
Featuring the most magnificent collection of racing yachts ever seen in the Caribbean, an incredibly varied fleet will be racing under the IRC, CSA and MOCRA rating systems, as well as Class40s racing under class rules. Comanche, Phaedo3 and Concise 10 will be gunning for course records but the RORC Caribbean 600 Trophy will be won by the yacht with the best corrected time under IRC.
Monohull Record: 2011 George David, Rambler 100 - 40 hours 20 mins 02 secs.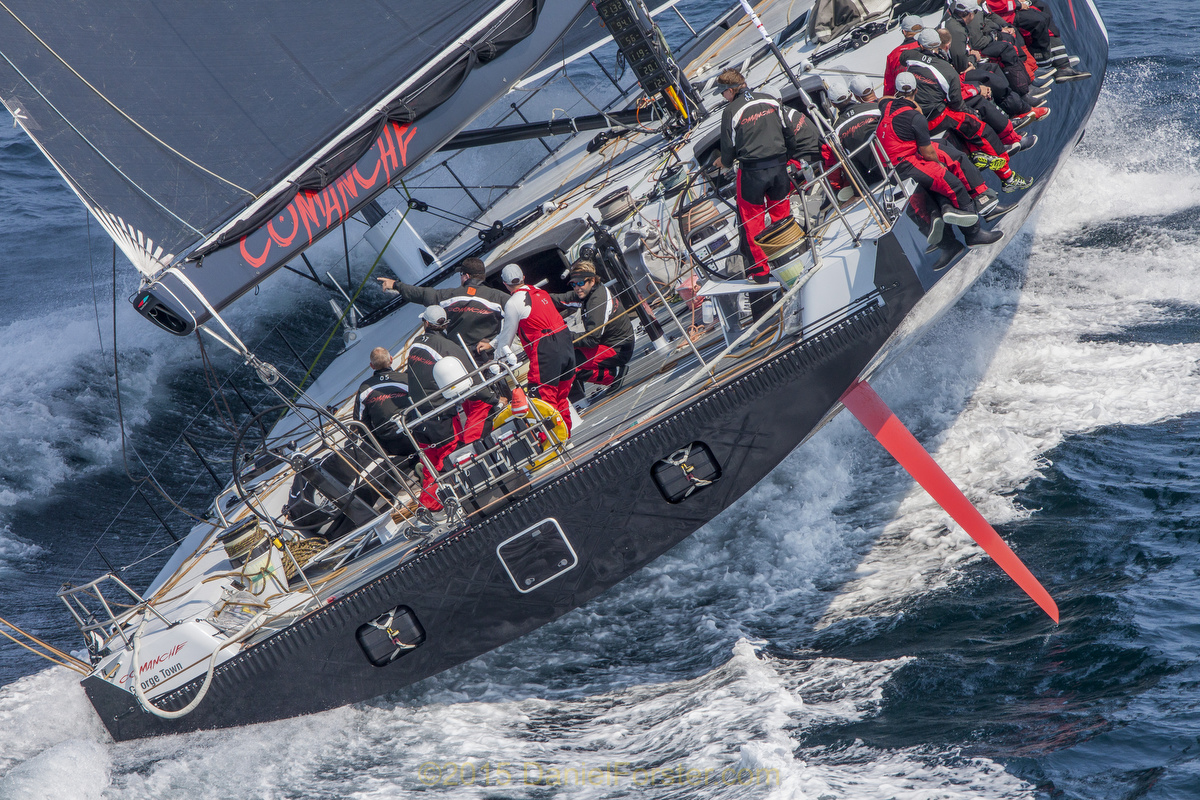 The crew list on Jim Clark & Kristy Hinze Clark's American Maxi reads like a who's who of stars from the America's Cup and Volvo Ocean Race. Stan Honey and Kelvin Harrap form the afterguard for skipper Ken Read, who has gone on record to say that subject to the right conditions, Comanche can break the course record. "Technically, Comanche is 10 years newer than Rambler 100 and not wishing to sound over the top, we should have a bit of an edge in every condition, but tell me what the weather conditions will be and I will give you our finish time," commented Ken Read.
Multihull Record: 2015 Lloyd Thornburg & Brian Thompson, MOD70 Phaedo3 - 33 hours, 35 mins 30 secs.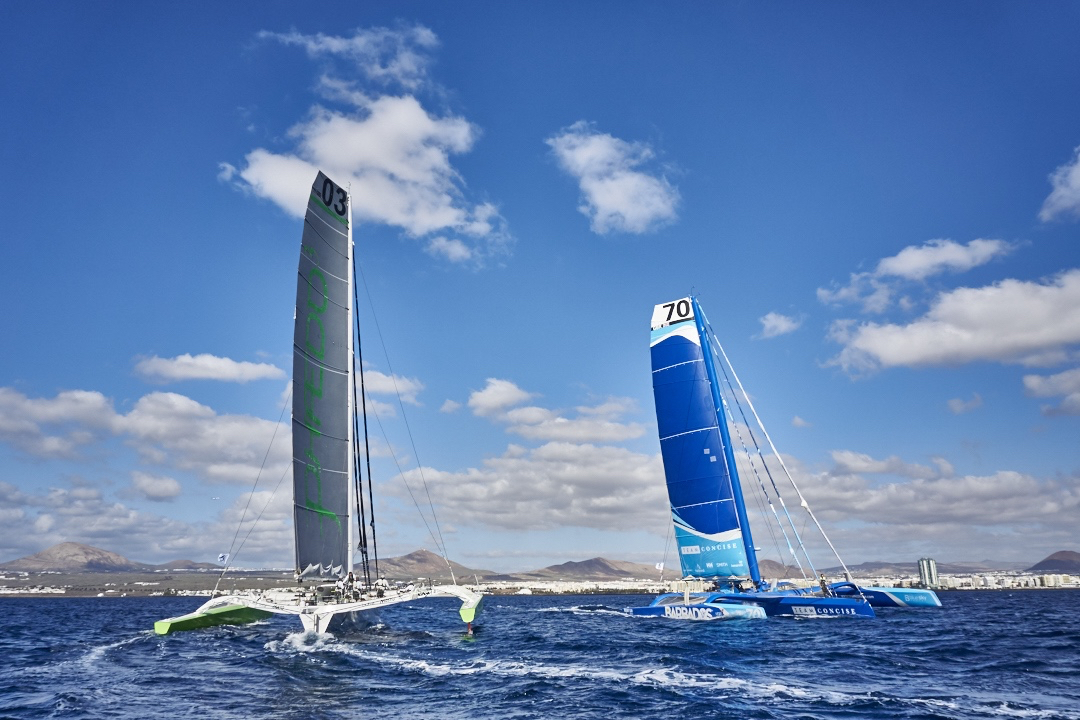 Lloyd Thornburg's American MOD 70 Phaedo3 is back to defend their record but will be up against stiff competition; Tony Lawson's British MOD 70 Concise 10, skippered by Ned Collier Wakefield. Phaedo3 co-skipper and Jules Verne record holder, Brian Thompson is joined by Volvo Ocean Race winner, Robert Greenhalgh and Extreme 40 champion, Pete Cumming. Phaedo3 has set four phenomenal world speed records since the last RORC Caribbean 600 and a new record for the RORC Transatlantic Race, beating Concise 10 by just two and a half hours after six days of racing. In their latest encounter, Concise 10 beat Phaedo3 in the Round Barbados Race by just 12 seconds! For the RORC Caribbean 600, young British skipper Ned Collier Wakefield will be joined by the world speed record holder, Paul Larsen and Michel Desjoyeux, the only sailor to have won the Vendée Globe twice.
"Breaking the record is possible, maybe by an hour," suggested Phaedo3's Brian Thompson. "In 2015 we had quite light winds for the first part of the leg from St. Barths to Guadeloupe, so we were not fully wicked up, but we rounded Guadeloupe very well, which helped our elapsed time. It is going to be fantastic racing against another MOD70 on this course. We should be pushing each other for speed the whole way around, but there may be times when we change direction to cover. On the whole, I think having Concise to race against will improve our performance."
IRC Overall for the RORC Caribbean 600 Trophy
Overall winners of the previous seven editions of the race have all come from IRC Canting Keel and IRC Zero. Amongst this year's favourites are four Maxi 72s: Hap Fauth's Bella Mente, holder of the RORC Caribbean 600 Trophy, Sir Peter Ogden's Jethou, George Sakellaris' Proteus and Dieter Schön's Momo.
Volvo Ocean Race veteran and Maxi 72 World Champion Steve Hayles was navigator on Niklas Zennström's Rán IV; overall winner of the 2012 race. Hayles was also involved in the design of Proteus and Momo:
"There have been some great offshore battles in the past, but never anything like this. The difference between the performance of the Maxi 72s is very small. The reality is once you have broken the race down into the different legs it is a series of short sprints and you need to make big decisions all the time; things come at you a lot quicker. The IRC Rating of the boats could be a key factor and although the four ratings are close, I wouldn't want to be the top rated boat in that pack, especially if it is a match race. Look out for some interesting sail choices as well as deck gear."
Whilst the quartet of Maxi 72s are firm favourites, the stellar cast racing in IRC Canting Keel and IRC Zero includes; the ex-Rambler 90 La Bête; Irving Laidlaw's Maxi 82 Highland Fling XI; Volvo Ocean 65 Team Brunel; skippered by Bouwe Bekking; Bryon Ehrhart's RP63 Lucky; Jens Kellinghusen's Ker 56 Varuna; Steve Benjamin's TP52 Spookie; Piet Vroon's Ker 51 Tonnerre 4 and Adrian Lee's Cookson 50 Lee Overlay Partners, 2009 race winner.
IRC One 2015 Champion: William Coates Ker 43, Otra Vez - 66 hours 48 mins 28 secs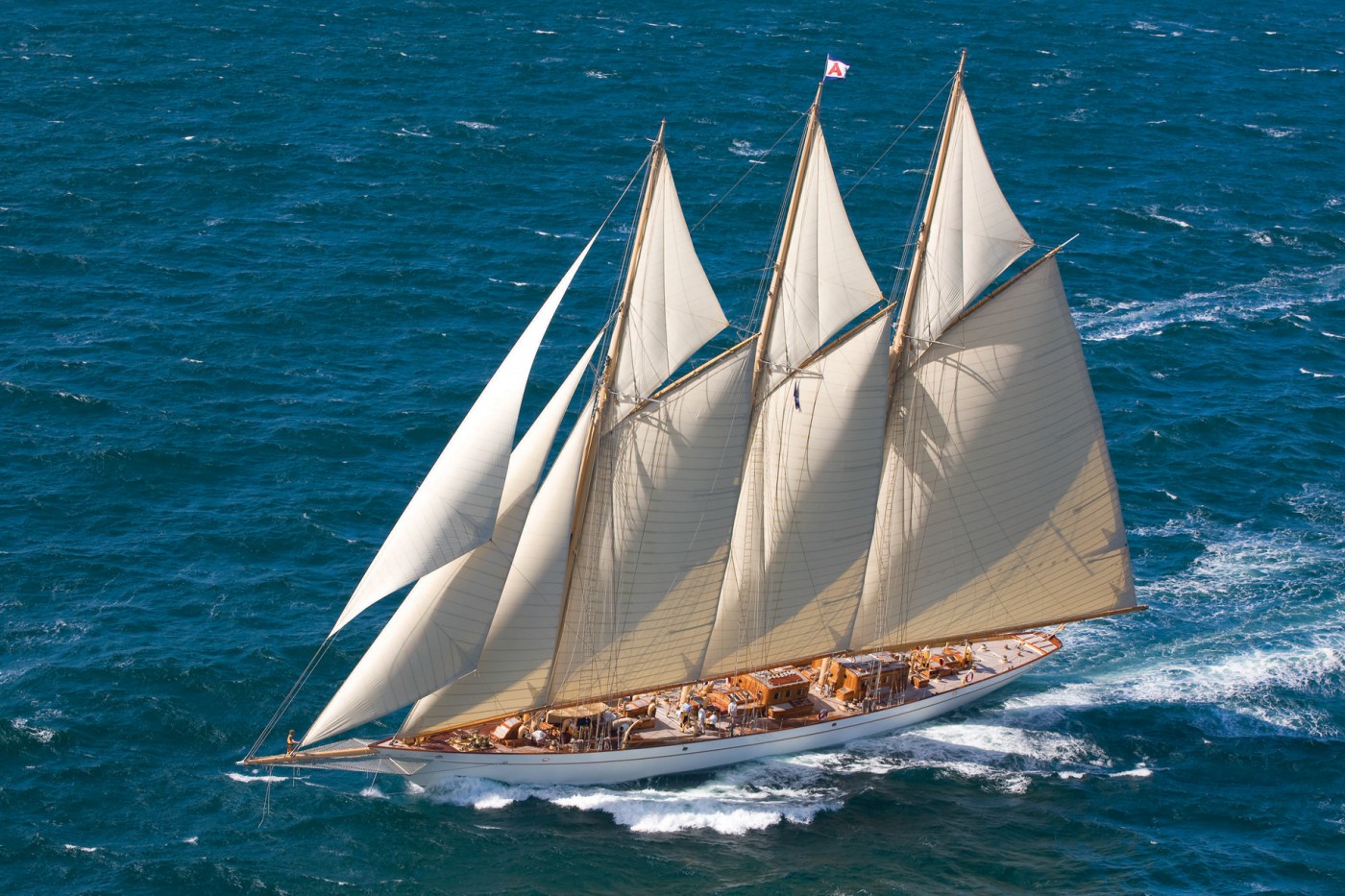 A huge variety of yachts will be competing for the IRC One Trophy this year: Adix will be the first three-masted schooner to take part in the race and at 213ft (65m) and 300 tonnes, the majestic schooner will be a magnificent sight. RORC Admiral, Andrew McIrvine will skipper Grand Soleil 46 Belladonna with RORC Commodore, Michael Boyd as navigator and many RORC Committee members as part of the crew. Maurice Benzaquen's Pogo 1250 Aloha put in a fine performance to claim second overall in the 2015 RORC Transatlantic Race, whilst Eric De Turkheim's A13 Teasing Machine placed third in class for the 2015 Rolex Fastnet Race and won class for the 2015 Rolex Sydney Hobart Race. Having competed in every RORC Caribbean 600 to date, Bernie Evan Wong's RP37 Taz will be proudly flying the Antiguan flag once again.
IRC Two Champion: Ross Applebey Oyster 48, Scarlet Oyster 3 – 81 hours 41 mins 54 secs
Ross Applebey's Scarlet Oyster will be vying for a fourth win in IRC Two, which could be described as the 'battle of the race charter boats'. Global Yacht Racing's Grand Soleil 43 Quokka, skippered by Christian Reynolds, is the fastest boat on paper. Andy Middleton's First 47.7 EH01, also from the Global Yacht Racing stable, pushed Scarlet Oyster all the way last year. Three First 40s will enjoy a close battle on the water; Sailing Logic's Team Vancouver and Arthur Logic will be plying their skills with Performance Yacht Charters Southern Child, skippered by Lucy Jones. Swan 51 Northern Child will also be racing, having come third last year by just under a minute on the water.
Short-Handed Challengers
J/11S Sleeper, skippered by Jonty Layfield is teaming up with James Box who normally skippers the 127ft schooner Gloria with 28 racing crew. Chris Frost and Elin Haf Davis will be back in action with J/120 Nunatak after their successful RORC Transatlantic Race. A number of young talented Figaro teams are expected from Guadeloupe and five Class 40s will be competing under their class rules including Thibault Hector's Creno Moustache Solidaire which won class in both the Route du Rhum and Transat Jacques Vabre. Gonzalo Botin's Spanish Class40 Tales II will be attempting to win the class for the third year in succession and is also rumoured to have a line honours bet with Adix, the 213ft (65m) schooner sailed by his uncle!
Over 800 sailors are anticipated to take part from 24 different countries; all the yachts are fitted with trackers and you can follow the race on: http://caribbean600.rorc.org/Tracking/2016-fleet-tracking.html; thousands more will compete in the Virtual Regatta game online: http://click.virtualregatta.com/?li=4559
Record Entry for RORC Caribbean 600
---