At 1600 local time on Day Two of the RORC Caribbean 600, Lloyd Thornburg's MOD 70, Phaedo3 had been racing for exactly 29 hours and was just 60 miles from the finish. Phaedo3 is expected to finish the 600-mile race at sunset, smashing the course record by hours. Race fans in Antigua can cheer Phaedo3 in tonight as the bright green multihull will be docking outside the notorious Skullduggery Cafe, Falmouth Harbour, famous for their Espresso Martinis!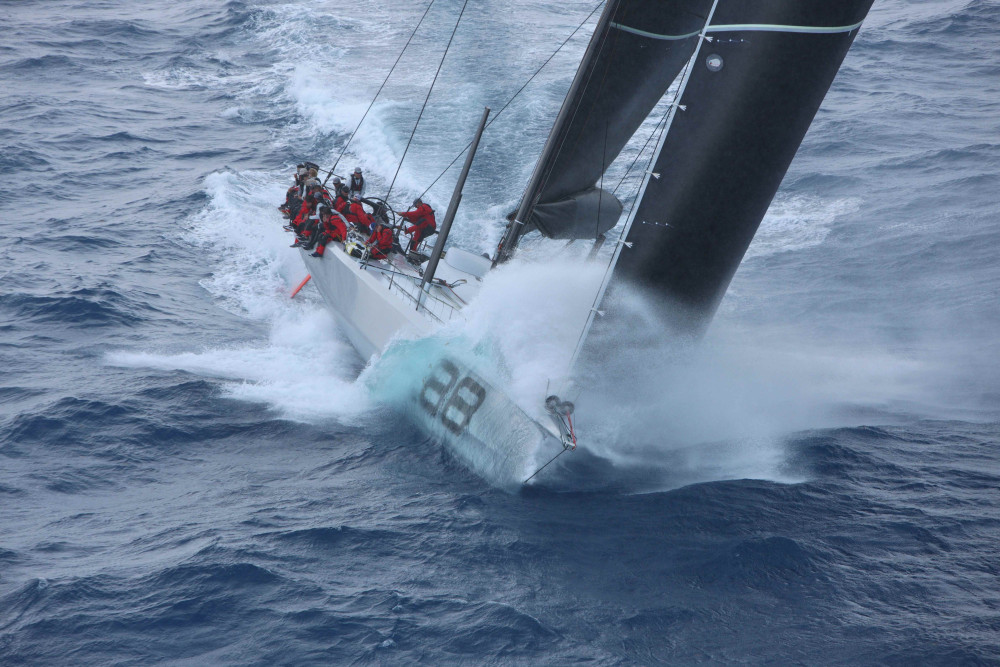 As forecast, the wind has gone south of east and decreased in strength. George David's Juan Kouyoumdjian designed Rambler 88 is expected to finish the race in the early hours of Wednesday morning, taking Monohull Line Honours but the American Maxi looks to be outside record pace, unless the breeze picks up significantly.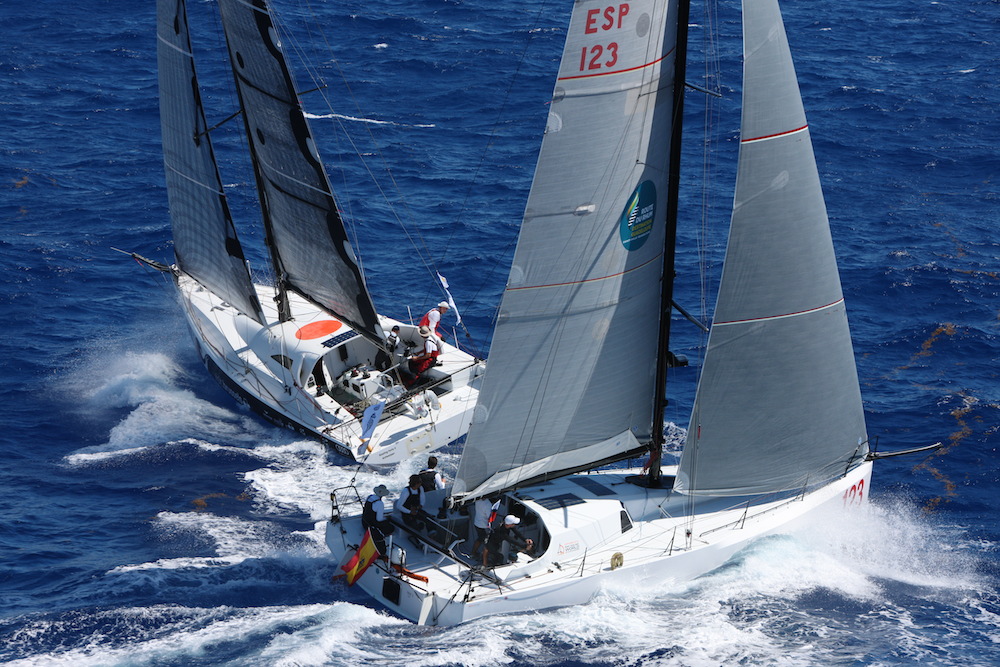 At 1600 local time the three Class40s racing in the RORC Caribbean 600 were through the physically exhausting, northerly part of the course and setting up for the 160-mile sleigh-ride to Guadeloupe. Gonzalo Botin's Spanish Class40, Tales II has built up an impressive ten mile lead over Michel Kleinjans' Belgian Class40, Visit Brussels - Roaring Forty and American Class40, www.jeffreymcfarlane.com, crewed by members of the Oakcliff Racing Team. Gonzalo Botin from Santandar set the Class40 record last year in Tales II.
RORC Admiral Andrew McIrvine contacted the RORC Media team with news from Southern Wind 94, Windfall. "Unfortunately, we ripped our most useful jib shortly after the start, which was a real handicap on the first beat but, after Green Island, we were able to bear away and put up a reaching sail so we are back up to full speed. Windfall is a real handful on a reach - it is a proper workout on the helm, so we are changing drivers at least every hour. Moral on board is great and we are enjoying some fantastic racing against the two enormous schooners."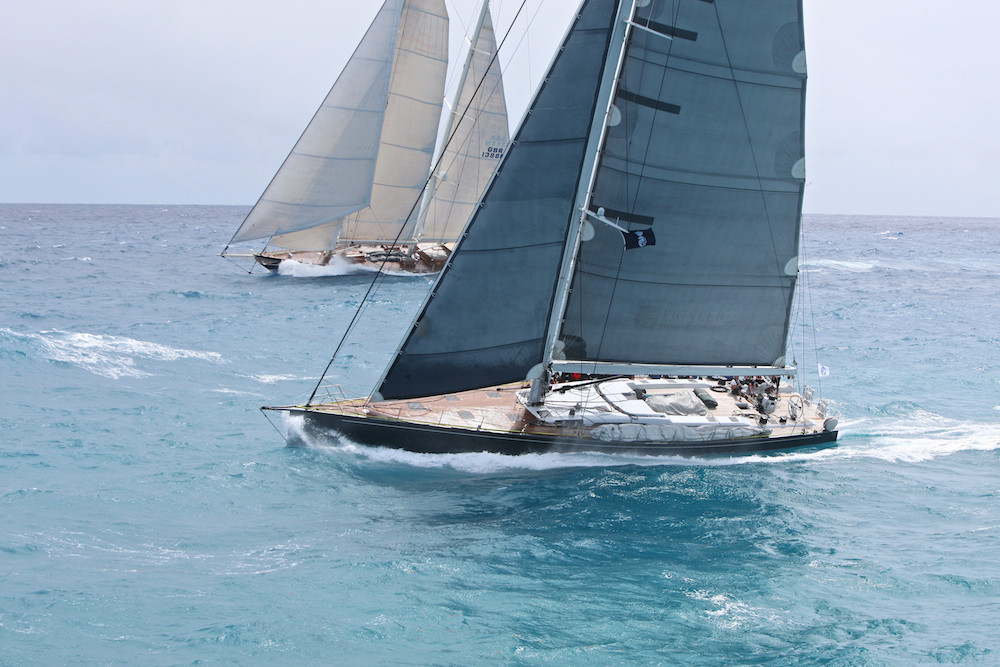 Race Website: Follow the race website http://caribbean600.rorc.org
There will be news stories, blogs from the race course, images, video and daily race reports. Follow all the action as it unfolds on the RORC Caribbean 600 website.
Social Media:
Follow the race on: https://www.facebook.com/RoyalOceanRacingClub
Twitter: Follow @OffshoreOne '#rorcrc600'
Track the Fleet:
Every yacht is fitted with a YB Tracker and their progress can be followed on the race website:
http://caribbean600.rorc.org/blog/race-information/tracking/index.html
---