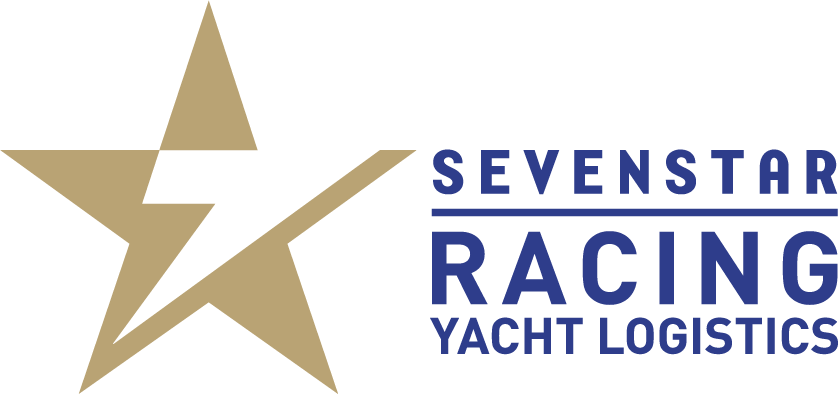 Sevenstar Yacht Transport offers full logistics and yacht transport services for yacht owners looking to discover new destinations around the world. With over 30 years of experience, it arranges the transport of around 2,000 yachts annually.
Located in Amsterdam, Sevenstar Yacht Transport is a leading provider of superyacht transportation services on a lift-on lift-off basis. It has an experienced team dedicated to providing high-quality services to clients, with worldwide offices and an in-house team of operations, engineers, and loadmasters.
Yacht Transport Vessels
With over 120 company-owned vessels, Sevenstar has the resources and expertise to handle any yachting transport needs. Its ships are designed especially for yacht transport overseas, providing access to the world's premier ports and cruising grounds. It offers the highest standard of equipment with custom-made cradles (Lloyds certified) and lashing systems to ensure safety during loading, transit, and unloading.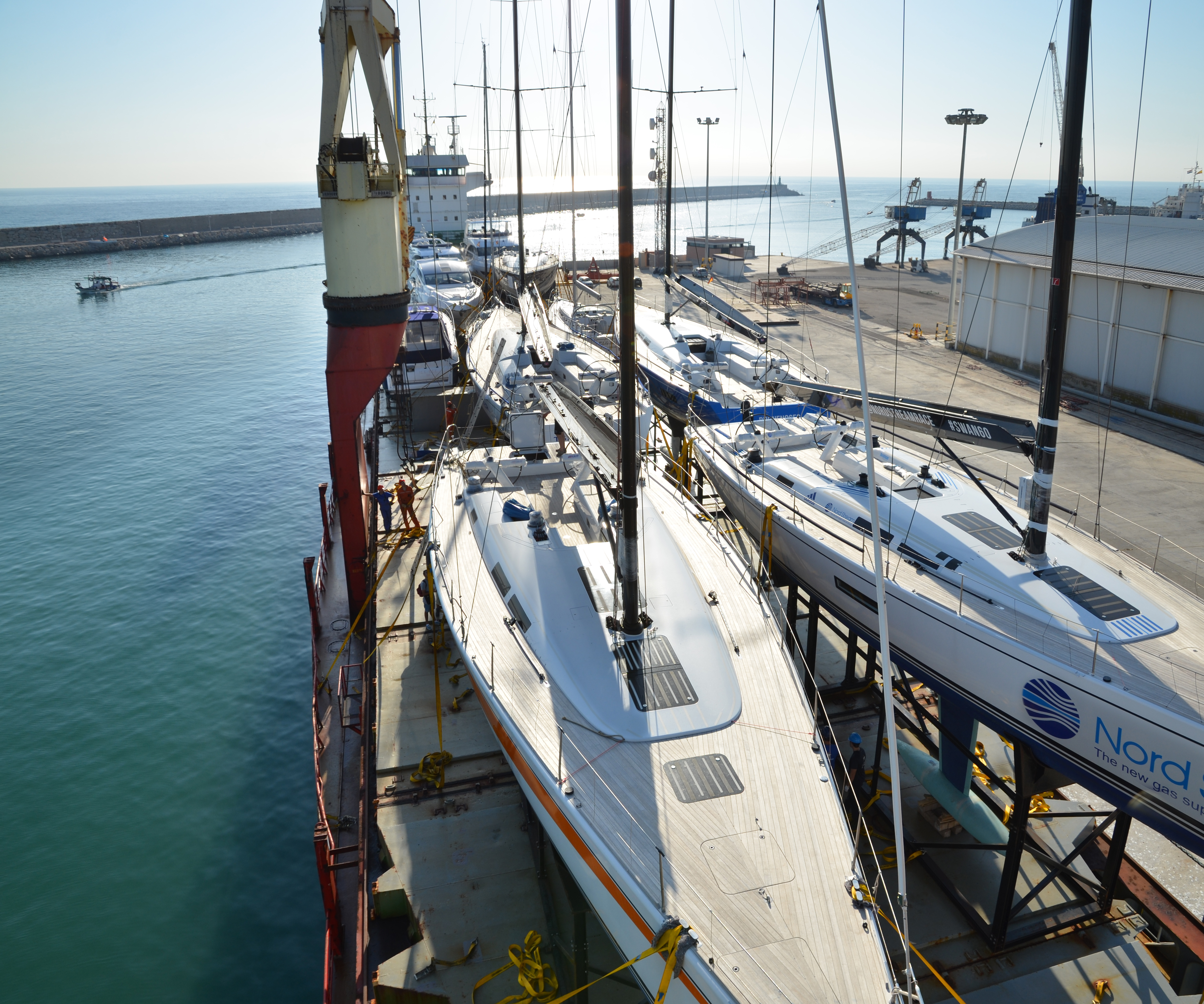 Personalised Yacht Transport Services
Sevenstar Yacht Transport assists yacht owners who are looking to discover new yachting destinations around the world. It offers a personal approach to ensure all clients choose the right solution for their requirements. The team is dedicated to ensuring a smooth and seamless transition, with a personal, single point of contact to assist owners at every step of the journey. The highly experienced loadmasters oversee safe operations and are qualified to handle all aspects of the yacht transport process.
Liners Services
Sevenstar Liner provides door-to-door solutions, using liner and charter ships or a mixture of both. The Sevenstar Liner team has well-established relationships with a large number of container lines and RO/RO operators. It also has a worldwide network of local suppliers, offices, and agents.
Sevenstar Liners services include, but are not limited to:
Full water-to-water service
Customs clearance
Handling of cargo
Custom-made boat shipping cradles
Loadmaster attendance
Marine cargo insurance
Racing services
Sevenstar provides unique point-to-point transport solutions for racing teams. It offers teams the opportunity to sail at any regatta or grand Prix by organizing the transport of vessels and equipment.
On the majority of routes, it uses one of 120 company-owned vessels, providing Sevenstar with better control of both the schedule and the vessel's route. Its crew is well versed in looking after delicate racing yachts and ensuring masts, booms, sails, and spares make it to regattas in time and in perfect condition.
For yacht transport solutions, contact Sevenstar Yacht Transport today!
Click here to send an Email to Sander Speet or click here for more information on the Racing Yacht Logistics division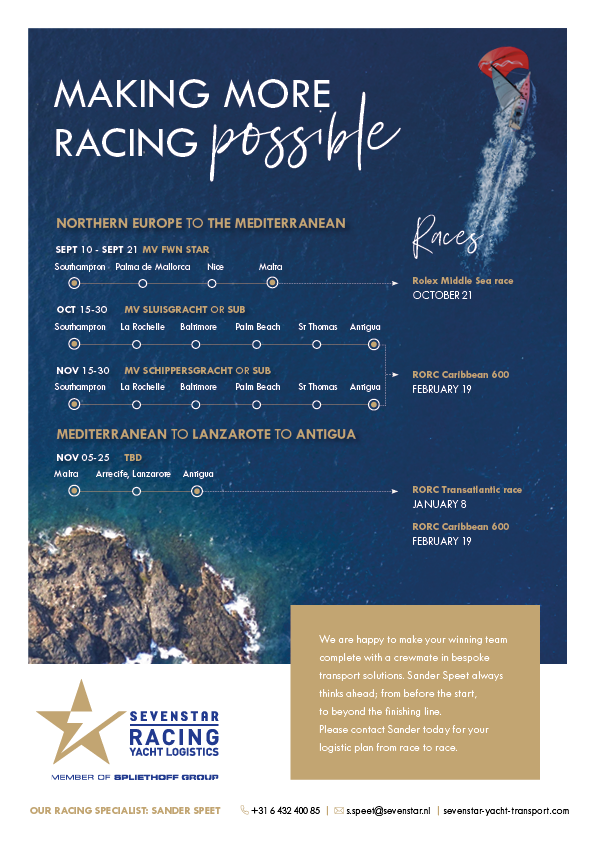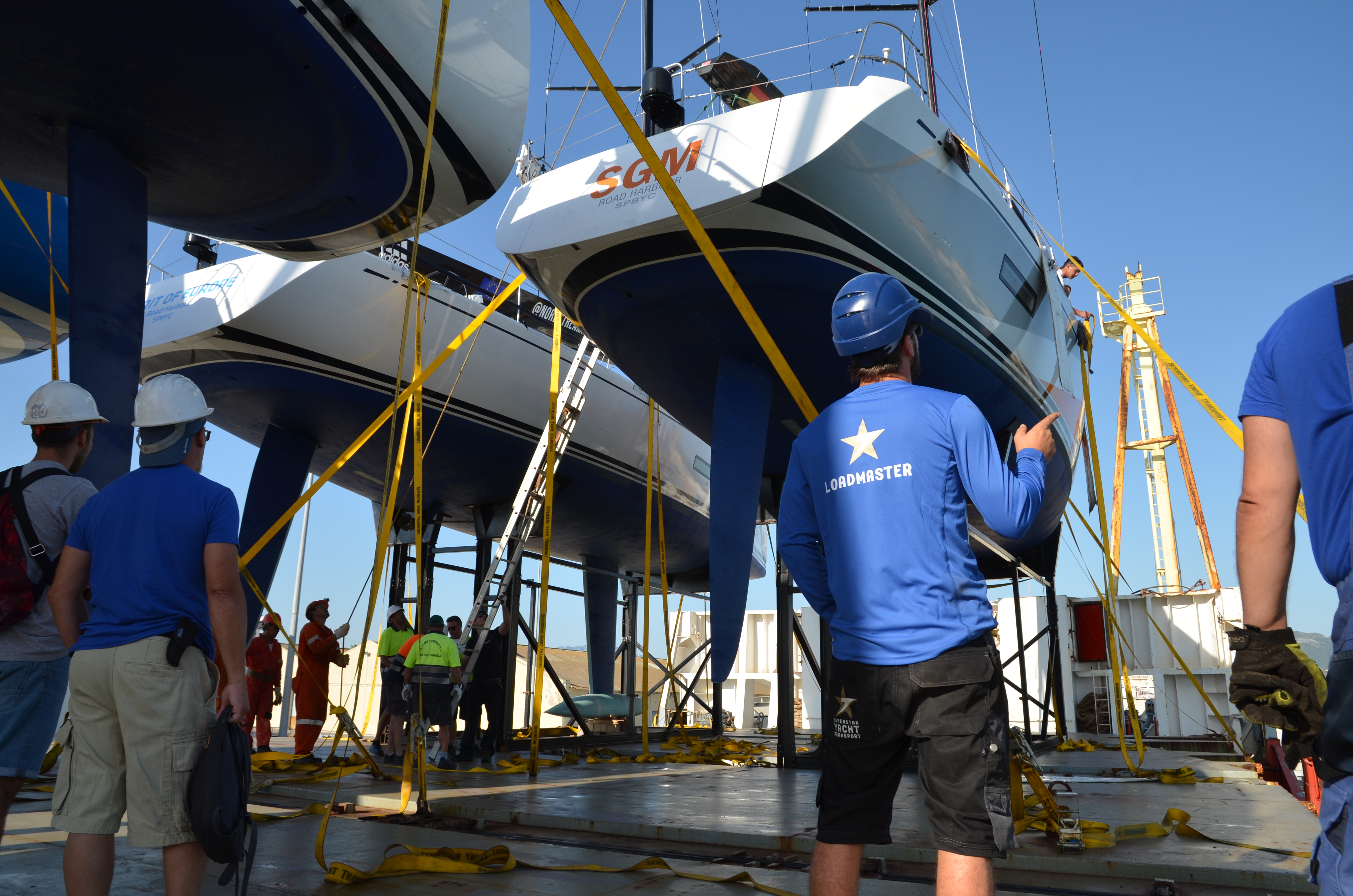 ---